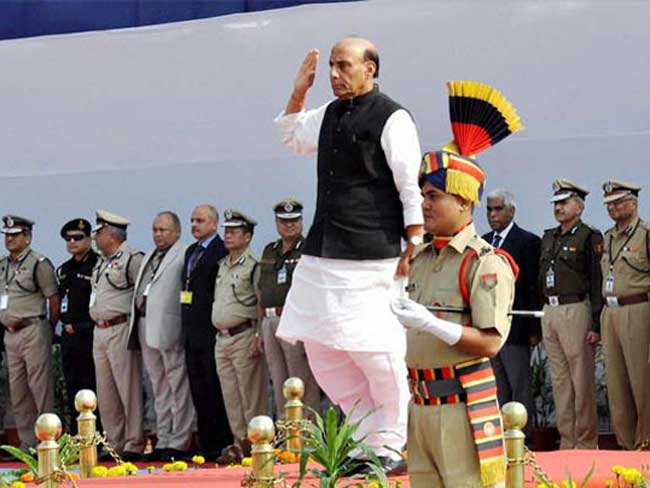 Guwahati, Assam:
Union Home Minister Rajnath Singh is in favour of reducing the deployment of central security forces in the north-eastern region, in view of the improved security situation. He is in Guwahati to discuss a host of issues relating to security and overall development of the region in a meeting with the Chief Ministers of all the North-eastern states.
Mr Singh said, "In the wake of improvement in security scenario, there is a need to review deployment of security forces in the region. At present the deployment is more than it was when the insurgency was at its peak."
The 64-year-old congratulated the chief ministers for focusing on development that has helped in bringing down insurgency to an "all-time low" level in the region.
The minister said, "Mizoram, Tripura, large parts of Assam and Meghalaya, and Arunachal Pradesh, except its three eastern districts, are almost free of insurgency. There is a strong popular desire for peace in Nagaland and Manipur too."
Ongoing infrastructure projects of roads, bridges, railways will also come up for review in the meeting which is expected to stress on time-bound completion of all development works.
Reaching out to the people of the region, Mr Singh said, "The people of the region have suffered the trauma of insurgency for long. Now they must reap the dividend of peace. Insurgency has adversely impacted the criminal justice system."
Mr Singh has expressed hope that the committee constituted to review the security situation will submit its report soon. The committee, headed by security expert RN Ravi, has visited many areas in the region over the past few months.
The government's efforts for sustained peace in the region hit a roadblock last month when Naga militants had ambushed a military convoy in Manipur's Chandel district. 18 army personnel were killed while 11 others were injured in the worst such attack in two decades.
Later, the Indian Army had conducted surgical strikes on militant camps inside the territory of Myanmar.