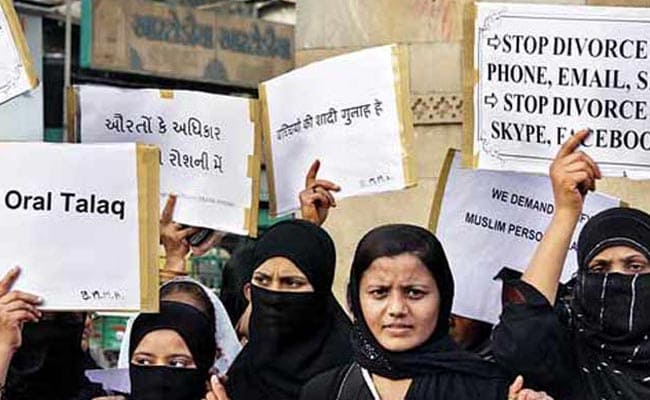 New Delhi:
For five days, the country's five seniormost judges have heard lawyers argue that triple talaq wasn't just a centuries-old practice but also an integral part of Islam. On Wednesday, Chief Justice of India JS Khehar had a question after the court had heard one of the lawyers wax eloquent how the practice was intrinsic to Islam.
"You recite namaz in mosque every Friday. In that prayer, you say triple talaq is a sin and bad. How can you say it is integral part of Islam," the Chief Justice, who is heading the five-judge constitution bench asked him. The five judges hearing the triple talaq have a copy each of the English translation of Holy Quran with them for reference that they carry with them when they sit for the day-long hearing.
Whether triple talaq is an integral part of Islam or not will be key to how the judges will rule once they sit down to pen their judgement. If they conclude it is, there may not be an awful lot that the top court will do given how they have zeroed in on points that they will respond in their verdict.
Over the last few days, however, there haven't been too many organisations that have unequivocally backed triple talaq anyways. Those who did, like the All India Muslim Personal Law Board (AIMPLB), came around to the view that it was an undesirable practice.
But the All India Muslim Women Personal Law Board that represents the interests of women from the community has argued that it wasn't fundamental to Islamic tenets. "Can something found to be sinful by God be validated by men through law," asked Justice Kurian Joseph.
Former Union Minister Arif Mohammed Khan had also extensively quoted from the Quran, telling the bench that the Muslim law board had distorted the tenets to ridiculous levels.
On Wednesday, the Centre's top law officer Mukul Rohatgi's arguments counter to the supporters of triple talaq made similar points.