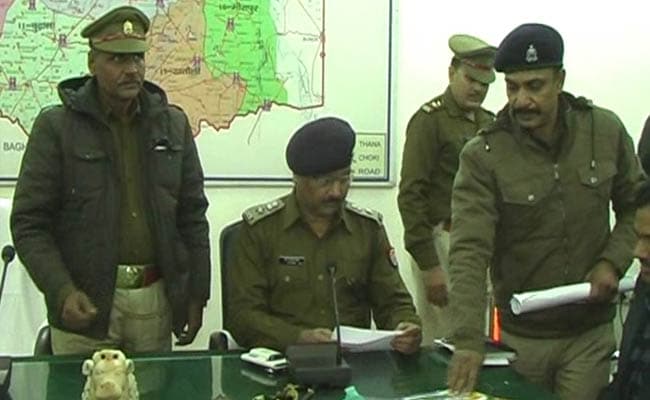 Lucknow:
Police in Muzaffarnagar today arrested a Hindu man, Deshraj Singh, for temple desecration incidents at Parsauli village in communally sensitive Budhana.
Parsauli had remained tense last week after a few temple desecration incidents came to light. In one instance on the 15th of December, animal skin was found outside a newly constructed temple, while on the night of 20th an idol went missing from another temple.
Following the incidents BJP leaders including Union Minister Sanjeev Baliyan had visited the village.
"There was a string of two or three incidents. A person had placed heads and other parts of buffaloes at two temples. The idols had also been stolen. An attempt had also been made to place an idol at a different spot. Following our efforts, we have arrested Deshraj Singh, who has confessed to committing these acts," said HN Singh, SSP, Muzaffarnagar.
"We are in the process of ascertaining in what state he had committed these acts. We cannot yet say for certain why he had committed these acts. We have also sent a team to his house in Delhi. Because of this incident, there was tension in the village. Communal tension also prevailed in nearby villages," he added.
Police said that Deshraj also revealed he stole some items from a mosque earlier as well.
Deshraj is a native of Parsauli but had been working in Noida. He had returned to Parsauli about two months back.
Budhana had been one of the areas affected by the riots in Muzaffarnagar last year.