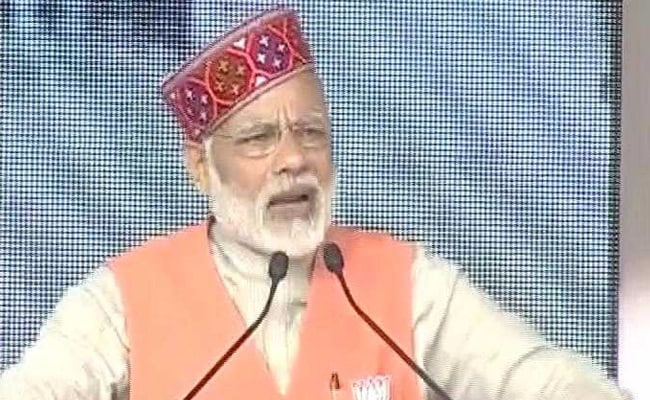 Days ahead of the assembly polls in Himachal Pradesh, Prime Minister Narendra Modi addressed rallies in the state's Una, Palampur and Kullu. Speaking at the rallies, the Prime Minister targeted the Congress party and assured that a BJP government in the state would work in tandem with the Centre to deliver on its promises of development and better governance. The state goes to poll on November 9. The counting for the 68 constituencies will take place on December 18 along with the PM's home state, Gujarat.
Here are the highlights of PM Modi in Himachal Pradesh:
Top 5 Quotes By PM Modi in Himachal Pradesh
"Maximum development in Himachal Pradesh when BJP was in power at Centre and the state"
"Himachal needs double engine for development. One, a BJP led government at Centre & the other a BJP government in the state"
"For Congress, it is never 'Dal Se Bada Desh'. For them only their party's interest comes first"
"Congress & corruption are inseparable. Their leaders are out on bail & they are speaking about putting a check on corruption"
"Himachal has much potential to expand it's tourism sector, we want to strengthen it further"