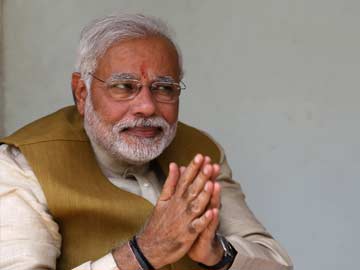 New Delhi:
Prime Minister Narendra Modi has a busy foreign travel schedule in coming months as he is slated to visit Bhutan, his first stop abroad and following that: Japan, Brazil and the US.
Noting that the new Prime Minister's foreign policy inbox was "very crowded", the Spokesperson in the Ministry of External Affairs (MEA) today said Mr Modi will be travelling to Bhutan later this month.
There was a request by the Japanese government for an early visit by Mr Modi to their country and India was working "very closely" with them to work on that request, said the MEA spokesperson and added that the visit is most likely to take place in July.
During the visit, Mr Modi is expected to hold talks with his Japanese counterpart Shinzo Abe on key bilateral and regional issues in the backdrop of China's growing assertiveness in the Asia-Pacific region.
Giving details of India's involvement at multilateral levels like BRICS, G-20, UNGA among others, he said most of these are attended at the highest level from India, indicating that Mr Modi may travel to Brazil for Summit of BRICS (Brazil-Russia-India-China-South Africa) to be held in mid-July.
Asked if there will be an IBSA Summit also at that time, he merely said there was a talk of Brazil hosting both BRICS and IBSA summit.
Referring to an invitation from the US for a Summit meeting between American President Barack Obama and Mr Modi, the Spokesperson said Mr Obama was among the first foreign leaders to make a congratulatory call during which a specific invite was given.
"We have received a specific date for the visit (from the US). We are now in contact with the US to work out mutually convenient date for Prime Minister to be in Washington for a Summit level meeting," the Spokesperson said. However, he did not give dates and only said that it will be in the month of September, at the time around the UN General Assembly.
Asked if all the issues pertaining to senior Indian diplomat Devyani Khobragade, who was arrested and subsequently released on bail in a visa fraud case in New York last year, were over, the Spokesperson said there were "residual issues" in this matter which were being attended at appropriate levels.
Asked about a visit from Nisha Desai Biswal, the Obama administration's point person for South and Central Asia, from tomorrow, he said she was coming to hold regular official-level meeting with her counterpart, the Joint Secretary in Americas division of the MEA.