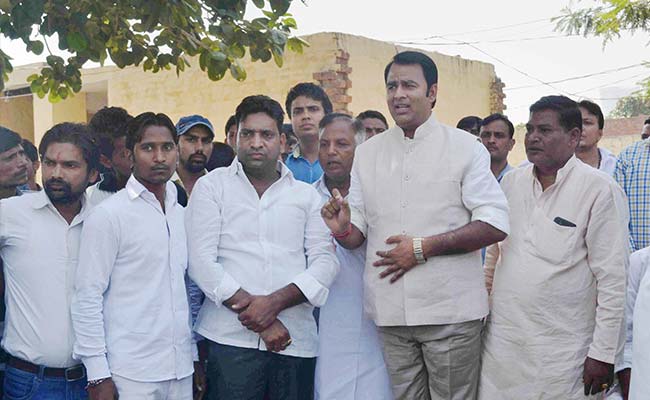 Muzaffarnagar, Uttar Pradesh:
The hearing in a case against BJP legislator Sangeet Som and others for allegedly blocking roads in Uttar Pradesh's Muzaffarnagar district during a protest in 2009 has been adjourned till December 22.
Additional Chief Judicial Magistrate Sita Ram adjourned the hearing yesterday on the request of Mr Som's lawyer, who sought exemption of his personal appearance in the court.
Police had filed charge sheet against Som and others for allegedly violating prohibitory orders and blocking road in Muzaffarnagar on February 17, 2009, while protesting against the deteriorating law and order situation during BSP rule in Uttar Pradesh.
The BJP leader, who is also an accused in 2013 riots here, was in Samajwadi Party at the time of the protest.
Mr Som has been charged with making inflammatory speeches ahead of the 2013 riots that killed more than 60 and left nearly 40,000 homeless.
Earlier this year, a charge sheet was filed against Mr Som for allegedly violating the prohibitory orders imposed in Dadri's Bishada village, where a man was killed in a mob attack over rumours that he stored and consumed beef.