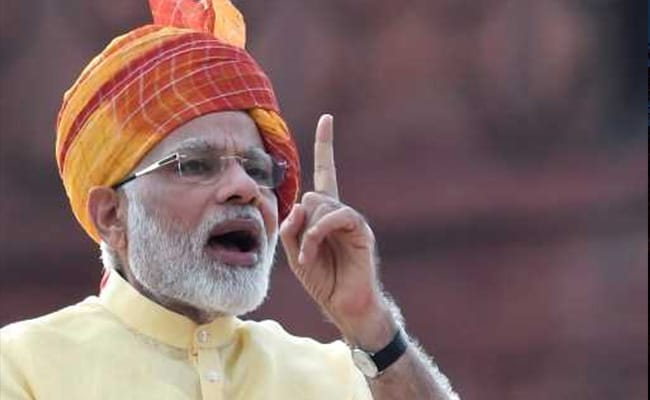 On India's 71st Independence Day,
Prime Minister Narendra Modi called for a change
in attitude, a shift to positivity, which would be the key to New India. The nation he said, had undergone a change in terms of governance and reputation, and now, people must stop being cynical and "make the small changes in our lives".
"We have to leave this '
Chalta Hai
' (anything goes) attitude. We have to think of '
Badal Sakta Hai
' (can change),"
he said
, hitting out at the very Indian nonchalance that asserts itself in every walk of life and is seen as the enemy of betterment.
"We have made a significant shift from being called a corrupt nation to being called an honest nation... we have taken important and bold steps that has been noticed worldwide," he said, pointing out that there has been significant change in the government machinery too.
"Gone are the days when people gave up all hopes... Now, people know that the government of the day will ensure that a given task will be done," he said.
The year 2018, he said, was special, when the millennium children will come of age. The hopes of a New India, he said, lies with them. "We have to take the country ahead with the determination for creating a New India".
The Prime Minister had spoken of his vision of New India after the BJP's massive victory in the assembly elections held earlier this year. The theme had recurred in subsequent addresses and his monthly radio programme Mann ki Baat. Today, he said, "A New India is an India where the system doesn't control the common man, but the common man should control the system".
On July 30, inviting citizens to send him constructive ideas for his address, the Prime Minister had tweeted, "When I address the nation from the ramparts of the Red Fort on 15th August, I am merely the medium. The voice is of 125 crore Indians".