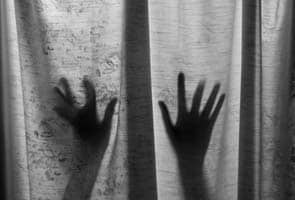 Chandigarh:
In further embarrassment to the Haryana government, two rape cases involving minor girls were reported from Hisar and Bhiwani districts.
Police said a 16-year-old Dalit girl was allegedly raped by four youths on November 3 in Hisar.
The youths, who were arrested today, had threatened the victim of dire consequences if she told about it to anyone.
The victim, a Class IX student in a government school and hailing from a village in Hisar, has alleged that she was forcibly tied, threatened and raped by the accused at her house. Her family members were away when the incident took place.
The girl disclosed the incident to her father yesterday after which the family approached police and a case under relevant IPC sections was registered against the accused, two of whom belong to Jat community while two others are Dalits.
The accused were identified as Kuldeep, Deepu, Pawan and Vijay, all of whom have been arrested today.
"All the four accused in the case have been arrested and further investigations are under progress," Hisar's Superintendent of Police, B Satish Balan said.
The girl's father told reporters in Hisar today that the accused had threatened to eliminate his family "if we approach the police".
In the second incident, an 11-year-old girl was allegedly raped by three youths in Dadri sub-division on November 8.
Two of the three accused have been arrested, police said, adding that the victim had been kidnapped by the youths after which they committed the crime.
Over 15 cases of sexual assault have been reported in Haryana during the past two months. The Congress government in the state has received flak from various quarters for the rising number of crimes against women.