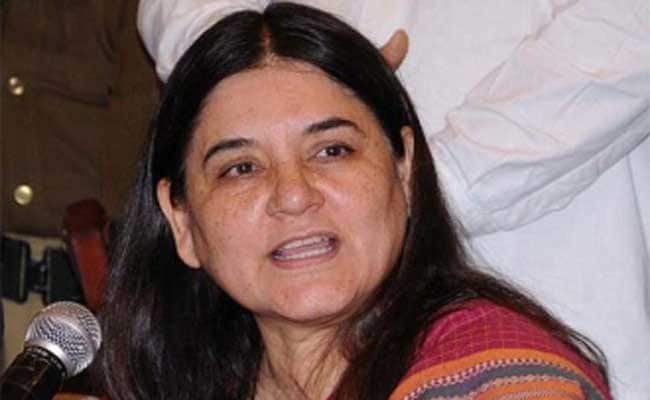 New Delhi:
Union Minister Maneka Gandhi today said that Haryana, Punjab and Rajasthan have done well in implementation of the
Beti Bachao, Beti Padhao
scheme, whereas Kashmir and Bihar have lagged behind in terms of child sex ratio.
The Women and Child Development minister made these remarks while addressing a day-long national conference on '
Beti Bachao, Beti Padhao
' (BBBP).
"The states that have done best so far are Haryana, Rajasthan and Punjab. These were the worst states when the programme started. They have gone from zero to hero. These are the states where there is a patriarchal system. They were not even expected to do well. Be it the problem of khaps in Haryana or Punjab's tandoori chicken culture, they are macho states," she said.
"Whenever a state or its people feel that they are in war or there is a feeling that there is an atmosphere of war, people are usually hesitant in giving birth to daughters," the minister said while talking about Kashmir.
The campaign also failed in Bihar because the funds never reached the districts and due to frequent transfers of district magistrates in some districts, she added.
"The money never reached the districts. It reached the state and languished in there. It failed in those districts where DMs were changed in every three months. There was no ownership," Ms Gandhi said.
The minister said that for the programme to be a success, we have to to pull together as a nation.
"We have to pull together as a nation. If we have porous borders like this and people breaking rules in other state and not doing in the other, we have to do something," Ms Gandhi said.
"In Rajasthan, they exercised strictness under the Pre-Conception and Pre-Natal Diagnostic Techniques Act but some people crossed over to Madhya Pradesh, got an ultrasound done and got the baby girl aborted," she said.
Launched in January 2015, the BBBP scheme is implemented in 161 districts. The new 244 districts from across the country will be covered under multi-sectoral intervention.
The nodal officers of 244 districts, state nodal officers and senior officers were present in the day-long conference.