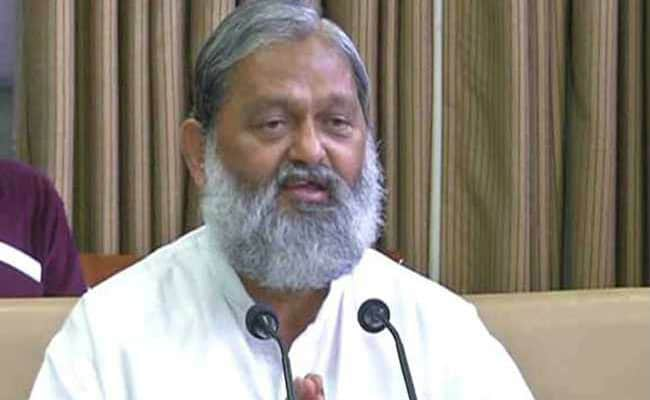 Chandigarh:
Haryana Health Minister Anil Vij said Monday that necessary action would be taken against former chief minister Bhupinder Singh Hooda and opposition MLA Karan Singh Dalal for allegedly meeting the 19-year-old gang rape survivor "without the consent of doctors".
Mr Vij alleged the two Congress leaders had "threatened" the doctors attending on her, a charge trashed by Mr Dalal.
Mr Hooda and Mr Dalal, who is the Congress MLA from Palwal, met the woman's family on Sunday. They also went to the hospital to inquire about her health.
Mr Vij said even though doctors informed Hooda and Dalal that the woman was not fit to interact with them, they met her in the civil hospital.
"This is against the protocol. They also threatened the doctors," Mr Vij claimed in an official release in Chandigarh.
The minister said even the police cannot take the statement of a victim without the consent of doctors.
"But Mr Hooda and Mr Dalal have done this, and knowingly violated the rules. Necessary action would be taken against them after investigation," Mr Vij added.
When contacted, Mr Dalal said they went to the hospital with the mother of the rape survivor. He trashed the allegation that he or Mr Hooda had "threatened" the doctors there.
"The mother of the woman took us and we went to enquire about her health. Moreover, the chief medical officer also did not raise any objection. We were inside the hospital for a few minutes and when we saw she was sleeping, we came out," Mr Dalal said.
So, this makes it clear that we did not go inside without anyone not permitting or raising any objection, he said.
"Secondly, from where does the issue of threatening the doctors arise. Mr Vij is just making wild allegations," the Congress leader said.
Mr Dalal said rather than admitting the state government's failure to tackle the law and order situation in the state," BJP Ministers are now trying to impose a ban on opposition leaders meeting the woman or her family."
The survivor, a 19-year-old woman, a school topper, was abducted from a bus stop on Wednesday when on way to a coaching class. She was allegedly drugged and gang-raped at a room adjoining a tubewell in an agricultural field, police said.
Police have so far arrested three persons, including one prime accused, while two key accused are absconding.