New Delhi:
As the government today confirmed that all 39 Indians missing in Iraq since 2014
had been killed by the ISIS
, questions swirled around the story of Harjit Masih, the man who escaped from Mosul and claimed that he
had seen the others massacred
.
Harjit Masih and the 39 other construction workers
were kidnapped on June 11, 2014
, when they were trying to escape amid a massive ISIS siege on Mosul, Iraq's second largest city.
24-year-old Harjit returned to India and gave an account of what he claimed was the cold-blooded execution of his compatriots. But the government rejected his claim.
Today, Foreign Minister Sushma Swaraj stressed that it had been established Harjit Masih had lied.
He had not survived a massacre, as he had claimed, but escaped with a group of Bangladeshi colleagues under the assumed name of "Ali" and was found by Indian officials at Erbil.
"We asked how he reached Erbil, but he kept saying 'I don't know...just get me out,'" said the minister.
This version contradicts Harjit Masih's account as reported by fountainink.in.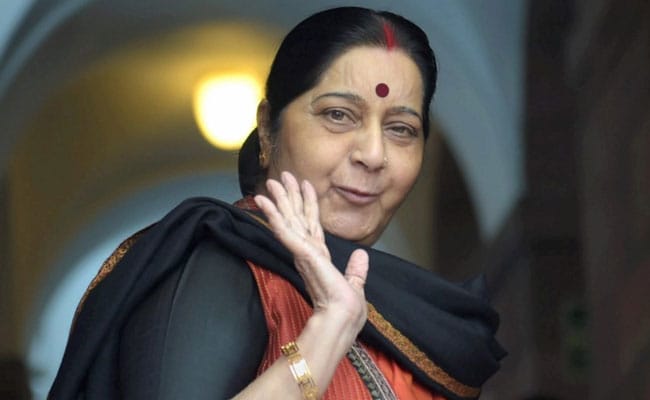 Harjit Masih claimed in the article that four days after the kidnapping, the Indians were asked to kneel down by the terrorists near a railway track.
"Moments later the assault rifles went off. One by one the men dropped dead," he is quoted as saying.
Harjit Masih said he was wounded in the foot but saved himself by playing dead until the terrorists left. He said he was "splattered with blood and dazed" when he managed to get back on to the road until he found an Iraqi army checkpoint in Erbil, from where he was picked up by an Indian embassy official.
The article claims that Harjit Masih was sent back to India some days later and was in the custody of security agencies for three months.
Sushma Swaraj told Parliament in November 2014 that Harjit Masih was in the "protective care of the government".
Today, she said in parliament that there was concrete proof that the Indians were dead, since their DNAs had matched the remains found under a mound in the village Badush in Mosul. But she also emphasized that Harjit Masih's account was not correct.
Harjit Masih said the government's statement proved he had been speaking the truth all along.