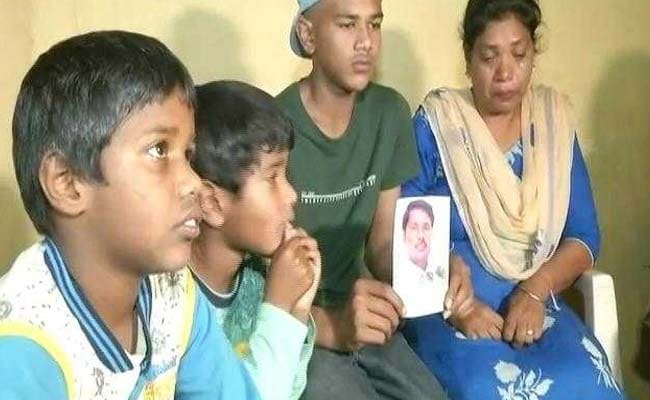 New Delhi:
Thirty nine Indians who were kidnapped in Iraq by terror group ISIS nearly four years ago are dead, foreign minister Sushma Swaraj told parliament today. "With full proof I can say these 39 are dead. We wanted to give the families closure only after concrete proof," Ms Swaraj said. While the families feared the worst, their hopes were kept up with repeated assurances from the Indian government that the workers are alive and that efforts are on to rescue them. Ms Swaraj had held several rounds of meeting with the worried families in the past. Today, Sushma Swaraj said the bodies of the workers were found in a mass grave in Badush, 31 km from Iraq's second largest city of Mosul. The bodies have been sent to a local organisation for DNA testing. Most of the construction workers were from Punjab.
Here is a 10-point timeline on the Indian workers who were kidnapped and killed by the ISIS:
June 2014: Forty Indian construction workers were caught and taken hostage by terror group ISIS when they were trying to leave Mosul, Iraq's second largest city. Soon after that, the Indian government got in touch with their counterparts in Baghdad and sent Indian officials to Iraq.

June 2015: One of the Indians, Harjit Masih, fled from the ISIS captivity and claimed that all the other 39 Indians workers had been killed. Harjit Masih, a 24-year-old man from Gurdaspur in Punjab, managed to escape by posing as a Muslim.

November 2014: Sushma Swaraj told parliament that Harjit Masih was in the "protective care of the government".

September 2015: Prime Minister Narendra Modi urged Palestinian president Mahmoud Abbas to share any information on the captive workers. Mr Abbas told PM Modi that the prisoners are still alive.

February 2016: Foreign Minister Sushma Swaraj repeated that the Indian workers in Mosul are safe and that her government was making all efforts to trace them.

June 2016: Ms Swaraj dismissed Harjit Masih's claims that the 39 Indians are dead. She questioned Mr Masih's claim saying two heads of states in the Gulf region told her, Prime Minister Narendra Modi and President Pranab Mukherjee that the Indians were alive.

July 2017: Iraqi Prime Minister Haider al-Abadi formally declared victory over ISIS in Mosul, marking the biggest defeat for the group since it declared a caliphate.

July 2017: Soon after Mosul was liberated from the ISIS, Sushma Swaraj and the junior foreign minister, VK Singh, met the anxious family members of the kidnapped Indians. Though there was no word on the Indian hostages, Ms Swaraj reiterated that they are alive and jailed.

October 2017: Amid lack of any concrete information about fate of of the Indian workers, VK Singh met his Iraqi counterpart in Baghdad. The families of the workers were asked to provide their DNA samples but no reason was provided.

March 2018: Sushma Swaraj tells in parliament that the 39 Indians missing Indians have been confirmed dead after their bodies were found. Ms Swaraj said the DNA of 38 had matched remains found underneath a mass grave, one of many in and around Mosul and Badush after their liberation from ISIS. One body was a 70 per cent match.
Post a comment