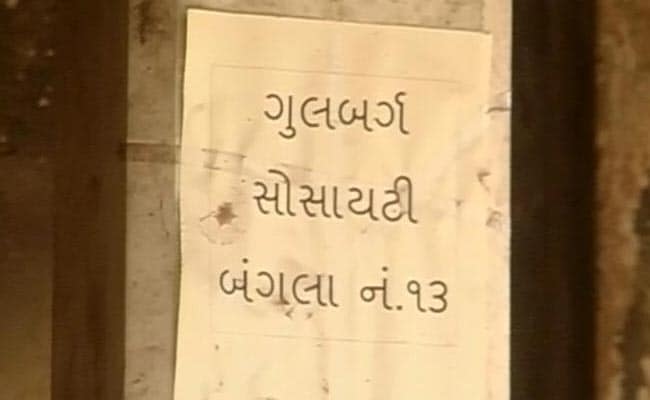 Ahmedabad:
A special court in Ahmedabad today adjourned the hearing on the quantum of sentence against 24 people convicted in the Gulbarg massacre case to June 9.
14 years after a large mob attacked Gulbarg Society in Ahmedabad killing 69 people, including former Congress lawmaker Ehsan Jafri, 24 people were convicted on June 2.
Eleven people have been convicted for murder and 13 for lesser offences, among them Atul Vaid, an ayurveda doctor and Vishwa Hindu Parishad or VHP leader.
Seeking capital punishment for the convicts, Special public prosecutor, RC Kodekar said in his submission to the court, "The manner in which crime was done was cruel, barbaric and inhuman, the magnitude so enormous that 69 innocent people were lost.''
He said the crime carried out by the convicted was exemplary and should be treated as rarest of rare.
He further argued that though 13 others were convicted under lesser offences, but since they have been convicted under unlawful assembly they should be treated under major offense and equal treatment should be accorded while sentencing the convicts.
The defence counsel, Ajay Bhardwaj, argued that since the conspiracy angle had not been upheld by the court, the case cannot be termed as rarest of rare case.
Besides he argued that the prosecution hasn't been able to prove case against accused under serious offences like rape and arms act hence capital punishment was not valid.
The arguments will continue on Thursday.