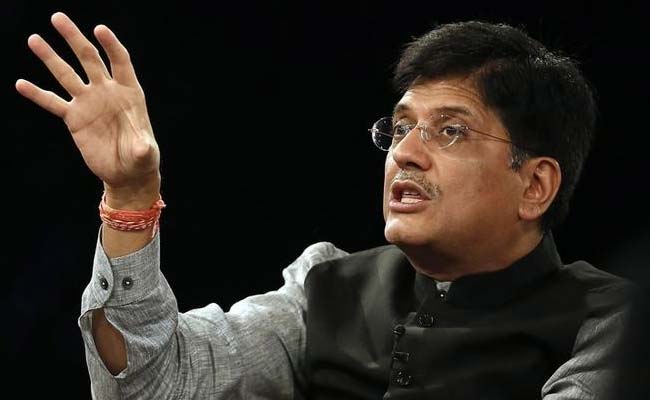 New Delhi:
Ministers of various states will meet with Union Power and Renewable Energy Minister Piyush Goyal on October 7 in Vadodara to discuss issues pertaining to implementation of various ongoing schemes, a statement from the Union Power Ministry said.
The meeting will be an important part of the International Energy Conference - SWITCH Global Expo organised by the Gujarat government in Vadodara. Ministers and secretaries of various state energy departments, and senior officials of public sector undertakings, will meet to discuss issues like implementation of rural electrification programme, uninterrupted power for all, and ways and means to minimise distribution losses.
A state-wise review of renewable energy initiatives -- solar power, wind power, compliance with Renewable Purchase Obligations and Renewable Energy Certificates - will also be undertaken.
In the coal sector, deliberations will focus on issues like import substitution of coal, third party sampling and flexibility in utilisation of dry fuel among other outstanding issues of coal companies.
For the mining sector deliberations will concentrate on issues such as readiness for e-auctions of major mineral blocks, and framing of new exploration policy in various states.
The conference will also be attended by energy representatives from various countries.