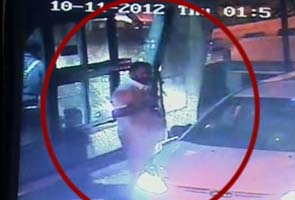 Ahmedabad:
Vitthal Radadiya - the former Gujarat MP who was caught on camera last year brandishing a gun and allegedly threatening a toll booth attendant - has resigned from the Congress and has indicated his new political preference by praising the BJP's Narendra Modi.
On Sunday, Mr Radadiya met the Gujarat Chief Minister. On Monday, he drove cross-country along with his son to submit various resignation letters and deal another blow to his already depleted party. And said, "Mr Modi has brought Gujarat to new heights of development and he is the prime ministerial candidate of the BJP."
The Saurashtra strongman, who had contested assembly elections in Gujarat this year despite being an MP, has reportedly quit in a huff because he was not appointed leader of the Congress' Legislature Party; the party picked veteran leader Shankersinh Vaghela. Mr Radadiya belongs to the influential strong Leuva Patel community and was one of the few Congressmen not felled by Mr Modi's third straight sweep in December last year.
The BJP is yet to confirm that it will induct Mr Radadiya, who became notorious last year as the "gun-toting MP" after he was caught on camera pulling out a big gun from his car at a toll plaza in Vadodara, walking about angrily and then pointing the gun at an astonished toll booth attendant, who had asked him to prove he was an MP and so did not need to pay toll.
Mr Radadiya had refused to apologise then, saying he acted in self-defence, though no other person could be seen anywhere near him on camera for most part of the footage.