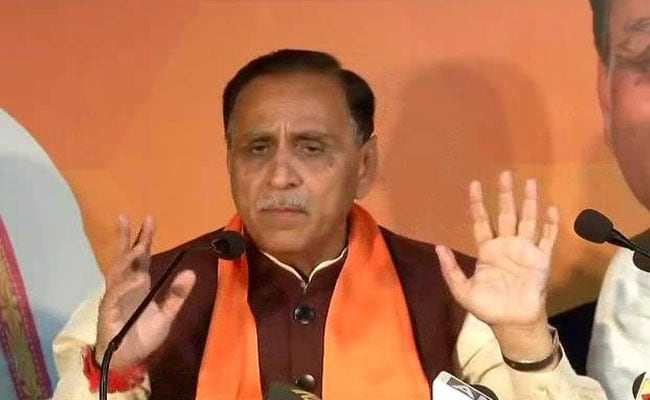 Ahmedabad:
The Gujarat Congress Saturday said it would move a no-confidence motion against the Vijay Rupani government which it claimed had failed on all fronts and had lost the faith of the people.
The two-day monsoon session of the Gujarat Assembly begins on September 18.
Congress MLA Shailesh Parmar Saturday said that he had submitted a no-confidence motion notice against the BJP government in the state.
"This government has failed on all fronts, whether it is the issue of farmers, rising cost of education and living, corruption...which is why we have moved the no-confidence motion," Mr Parmar said.
Mr Parmar said that among the issues on which the government has failed are those related to farmers.
He claimed that the state government did not come up with a loan waiver scheme for farmers nor did it ensure proper supply of water for irrigation or offer them a good support price for crops.
The government had also not been able to control private school fees despite coming out with a fee regulation act which has been a failure, Mr Parmar said.
The government failed to initiate a proper probe into the alleged groundnut procurement scam, which involves some top-ranking government officials and ministers, he alleged.
The Congress had demanded a probe by a committee headed by a sitting High Court judge, but the government, instead, set up a committee under a retired judge to look into incidents of fire in groundnut godowns, the MLA said.
The state government had also failed on the law and order front, he said.
"The government should discuss the motion if it believes in taking all stakeholders together in running the state. We will ensure that we are not suspended from the House," he said.
Earlier, the opposition party had, during the budget session this year, moved a no-confidence motion against Assembly Speaker Rajendra Trivedi after accusing him of being partisan.
The opposition party withdrew the motion after the BJP agreed to reduce the duration of suspension of three Congress MLAs till the end of the Budget session.