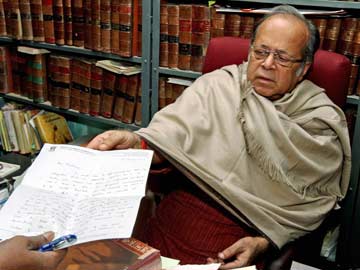 Kolkata:
Former Supreme Court judge AK Ganguly, who quit as chairman of the West Bengal Human Rights Commission on Monday after being indicted for sexual harassment, has said that the allegations against him in the media were "unfounded and baseless and I deny the same".
"The purported recommendation to the President for my removal is based on grounds which are untenable and misconceived," Justice Ganguly said in his resignation letter addressed to West Bengal Governor MK Narayanan. His resignation was accepted today.
(Read full letter)
The 66-year-old had been under intense political pressure to quit after a young lawyer accused him of sexually harassing her in December 2012. Last week, the Union Cabinet cleared a request for a Presidential reference to the Supreme Court to forcibly remove Justice Ganguly. Sources say the former judge, who had so far been defiant, resigned as he didn't want to face the embarrassment of a Presidential reference.
But the retired judge rejected that contention, saying, "I have no attachment to any post unless I can work with dignity and honour and I understand that it is not possible under the present situation."
Last month, a committee of three Supreme Court judges had found the former judge guilty of sexually harassing the lawyer who interned for him at a five-star hotel in Delhi in December 2012.
The panel indicted him for "unwelcome behaviour" and "conduct of sexual nature" towards the woman but said no action could be taken as he had retired before the incident, a decision that was slammed by political parties and activists.