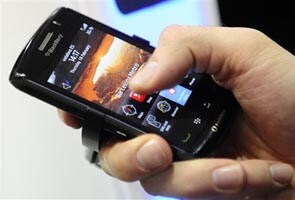 New Delhi:
The government on Thursday extended till September 29 the ban on bulk SMSes and MMSes as a preventive measure in view of the court verdict on the Ayodhya title suit.
An order in this regard was formally issued by the Ministry of Communications in consultation with the Ministry of Home Affairs.
The order was issued to all mobile telecom service providers in the country for "banning all bulk SMSes and MMSes in all service areas with immediate effect till September 29".
The Supreme Court stayed for a week the Ayodhya title suit verdict that was due to be pronounced by Allahabad High Court tomorrow and will hear the plea for deferment of the judgement next Tuesday (September 28).
The government is apprehensive that some extreme elements may foment trouble by inciting communal passions after during the period and taking all measures to check any untoward incidents.
Home Minister P Chidambaram had On Thursday appealed for peace and caution against rushing to any inappropriate conclusion over the matter.