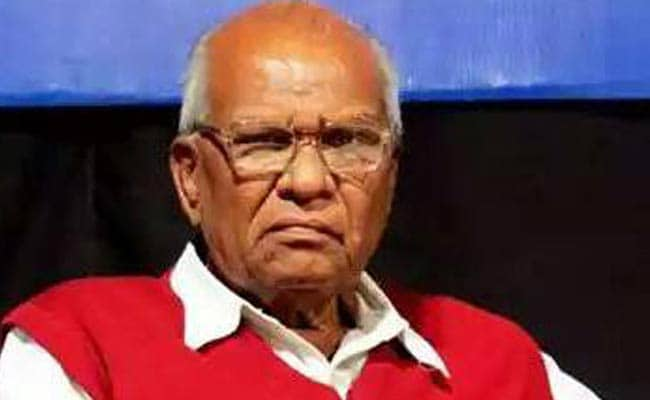 Mumbai:
Medha Pansare, daughter-in-law of rationalist and CPI leader Govind Pansare who was shot dead last year, has sought cancellation of the transfer of the officer investigating the case stating that it would "adversely impact" the probe.
Medha met Inspector General of Kolhapur Range, Prakash Mutnyal, yesterday and requested him to cancel the transfer order of inspector Amrit Deshmukh, attached to Rajarampuri police station in Kolhapur.
According to Medha, the IG assured her that he would give a serious thought on her request.
Mr Pansare, 82, and his wife Uma, were shot at by two unidentified persons on February 16 last year near their house in Kolhapur. He died four days later at a hospital in Mumbai, while his wife survived the attack.
"The transfer of investigating officer would adversely impact the line of investigation, and therefore, he should be posted at the same police station till the completion of the case," Medha told PTI.
"We are not satisfied with the pace of investigation, especially in the last few months. Whenever the High Court raps officers over slow progress of investigation, then only they show something on record, otherwise there has zero development in last few months," she said.
Medha said she has also written to the district Superintendent of Police seeking cancellation of transfer of Mr Deshmukh.
She alleged that the move could be a foul play by the higher authorities in police.
An activist of right-wing group Sanatan Sanstha, Samir Gaikwad, was arrested on September 16 from Sangli in Maharashtra in connection with the murder.
Gaikwad had moved the High Court after sessions court in Kolhapur rejected his bail plea twice.