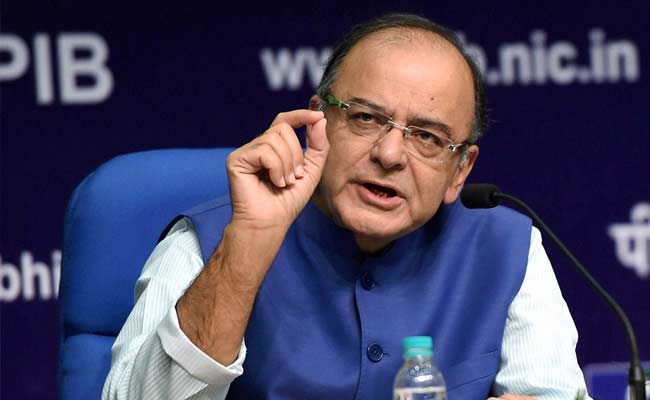 New Delhi:
Finance Minister Arun Jaitley today exuded confidence that the government will achieve the fiscal deficit target of 3.9 per cent in the current financial year.
"I have consciously kept this year a very modest target of 3.9 per cent. The manner in which tax revenues and expenditure are moving, I don't think this will be difficult to meet," Mr Jaitley said in New Delhi at the five-day India-Africa Forum Summit (IAFS).
He said there was a better collection of revenues during the first six months of the current fiscal, and that he hoped the same for the remaining two quarters of 2015-16.
Mr Jaitley ruled out any possibility to slash expenditure either of state governments or that of various central ministries.
"I don't think this year we have to cut down expenditure of either state government or public expenditure of the central ministries as it is moving ahead of our target as far as indirect taxes are concerned," the minister said.
The targets for the next three years have been set at 3.9 per cent for 2015-16, 3.5 per cent for 2016-17, and 3 per cent for 2017-18.
Mr Jaitley said the government would make all efforts to pass the Goods and Services Tax (GST) Bill in the forthcoming Winter Session of Parliament.
On disinvestment front, the minister said there were challenges, particularly on account of global prices of metals, which constitute large part of India's Gross Domestic Product (GDP), not doing well.
"And therefore, I think it doesn't make sense divesting at a time when prices are low," Mr Jaitley said.
The Narendra Modi government had budgeted to mop up Rs 69,500 crore through disinvestment by March 2016.
The minister, who also holds the portfolios of corporate affairs and information and broadcasting, said his government was working on further simplifying the norms pertaining to the foreign direct investment.