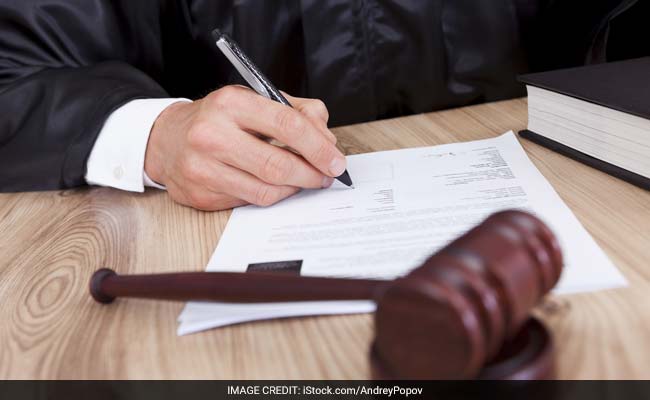 New Delhi:
An extraordinary provision of the Constitution can now be invoked to appoint retired judges with proven integrity and track record as judges of high courts to tackle rising pendency, the government and the judiciary have agreed.
As per the minutes of the meeting of the Chief Ministers-Chief Justices Conference held in April, approved after a gap of nearly six months, it has been resolved that "subject to integrity, suitability and performance of a person who has held the office as a judge of the high court, the provisions of Article 224 A can be invoked to deal with the extraordinary situation involving the large pendency of civil and criminal cases in the high courts..."
As per the provision, the chief justice of a high court, with the previous consent of the President (Centre), can request any person who has held the office of a judge of that court or any other high court to sit and act as a judge of the high court for that state.
The minutes were prepared by the Supreme Court. But the Law Ministry said some of the points drafted by the apex court were "definitive" in nature, whereas talks on those issues remained inconclusive in the meeting.
When the conference was held in April, D V Sadananda Gowda was the Law Minister and he kept the matter pending due to disagreement over certain points. The issue was brought to the knowledge of present incumbent Ravi Shankar Prasad who took over in July. The ministry has now cleared the minutes a few days ago.
The agreement on the minutes comes at a time when the executive and the judiciary are trying to find a common ground on memorandum of procedure - a document to guide future appointment of judges to the Supreme Court and the 24 high courts.
The document is being redrafted on the orders of an top court bench to bring more transparency in judges' appointment. But the government and the Judiciary have so far not agreed to the various provisions.
According to the minutes of the meeting, appointment of retired judges in high courts can also help achieve the goal 'five plus zero' pendency. 'Five plus zero' is an initiative to ensure that cases pending for more than five years are taken up on priority basis and pendency of such cases is brought down to zero level.
The other resolutions adopted by the conference, according to the minutes, are asking the states to fill up vacancies of jail staff on a "mission mode" basis.
Also the state governments will be urged to increase the cadre strength of district judiciary at the rate of 10 per cent per annum.
As on June 30 while the total sanctioned strength was 21,303, the subordinate courts were functioning with 16,192 judicial officers - a shortage of 5,111.
The 24 high courts face a shortage of nearly 450 judges. Nearly three crore cases are pending in courts across India.