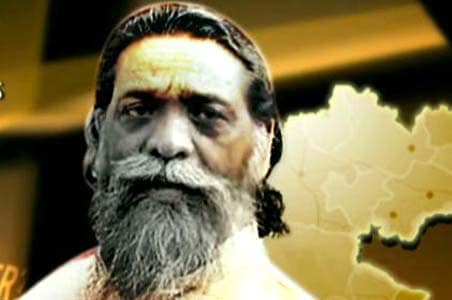 Ranchi:
Two days after the Jharkhand poll threw up a hung Assembly, it's still not clear who will form the government in the state.Though now some reports suggest that Jharkhand Mukti Morcha (JMM) chief Shibu Soren may meet the Governor on Friday.
With the party geting 18 seats of the 81 member Assembly, Soren is the kingmaker and has made it clear he wants the Chief Minster's post. Alrready Soren has indicated that he is inclined towards the Bharatiya Janata Party (BJP) and said he never called the party communal in the past.
Jharkhand Mukti Morcha chief Shibu Soren had said on Thursday he will not settle for anything less than the chief minister's post.
"We are the single largest party. We should get a chance to form the government. Others can come and support us if they want to,'' Soren said.
Sources say Soren wants nothing less than the chief ministership. If promised that, he will stop pursuing Marandi and go with the Congress.
''We are perfectly capable of forming and running a government without Soren's support,'' said Jharkhand Vikas Morcha (JVM) leader Babulal Marandi.
But that would mean seeking support of independents and smaller parties which is something the Congress desperately wants to avoid. The only thing that is not in doubt here is BJP's surrender.
On Friday, former Jharkhand Chief minister, BJP's Arjun Munda and Congress leader Subodh Kanth Sahai both will be in coming to Delhi.
''We believe our mandate is to sit in the Opposition. We don't want to form a government,'' said BJP Lok Sabha MP and former chief minister Arjun Munda.
Given the kind of statements politicians are making, it seems the political merry-go-round in Jharkhand will continue for the next few days.