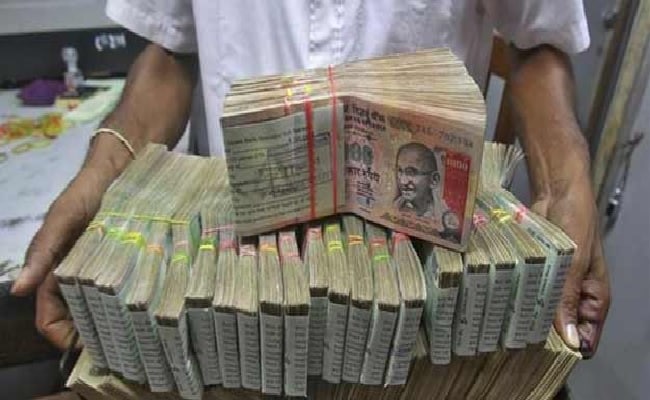 Highlights
Banks and post offices can deposit old notes with RBI for a month
Cooperative banks can exchange notes if they had collected them by Nov 14
PM Modi in November last year imposed ban on Rs 500 and 1,000 notes
Last night, NDTV aired a
special report
on how 7 months after demonetisation, the RBI was refusing to exchange old denomination notes deposited with district cooperative banks. This decision, we had reported, was stalling a Maharashtra government scheme to hand out Rs 10,000 cash to distressed farmers.
Overnight, the government allowed district cooperative banks and post offices to exchange old, big bank notes, which are no longer in circulation, with the Reserve Bank of India (RBI) in a month, provided these notes were collected by December 30, 2016, a Finance Ministry statement said.
In an official notification, the Finance Ministry said, "Specified bank notes may be deposited by such Bank, Post Office or District Central Cooperative Bank, as the case may be, in any office of the Reserve Bank, within a period of 30 days from the commencement of these rules, and get the exchange value thereof by credit to the account of such Bank, Post Office or District Central Cooperative Bank, as the case may be, subject to the satisfaction of the Reserve Bank of the conditions specified in the said notification and the reasons for non-deposit of the specified bank notes within the period under that notification."
Nashik's District Central Cooperative Bank (DCCB) had told NDTV they still have a stockpile of Rs. 340 crore in old 500 and 1,000 notes. Unless this money is converted to new, payments will be hard to make, said Narendra Darade, chairman of the Nashik DCCB.
Prime Minister Narendra Modi announced a shock move on November 8 last year to ditch Rs. 500 and Rs. 1,000 bank notes - worth a combined $256 billion - that he said were fuelling corruption, being forged and even paying for attacks by militants who target India.