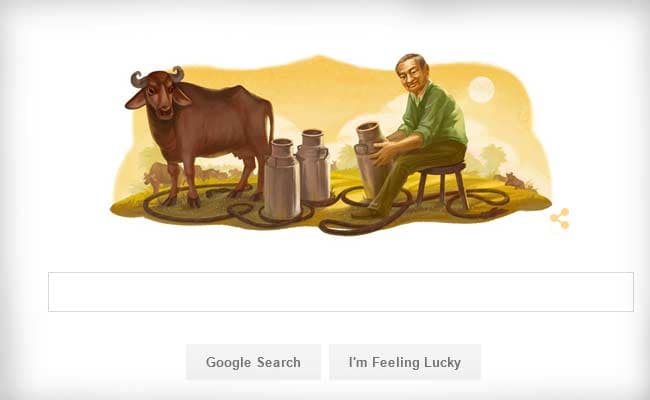 New Delhi:
Google is celebrating 94th birth anniversary of popular social entrepreneur Verghese Kurien by posting a doodle on its homepage showing the white revolution with milk can in his hand.
Kurien, also known as 'Father of the White Revolution', turned India from milk-deficient country to the world's largest milk producer, exceeding America in 1998 with about 17 percent of world's output in 2010-11.
With his sheer efforts, the daily farming became India's largest self-sustaining industry. Not only that, he also turned the country self-sufficient in edible oils.
He successfully set up 30 institutions of excellence (like AMUL, GCMMF, IRMA, NDDB) which are owned, controlled by farmers and run by professionals.
As a founding founding chairman of the Gujarat Co-operative Milk Marketing Federation (GCMMF), his biggest creation is Amul brand of daily products.
Verghese Kurien died on September 9, 2012 in Nadiad, Gujarat. He was 90 year-old.