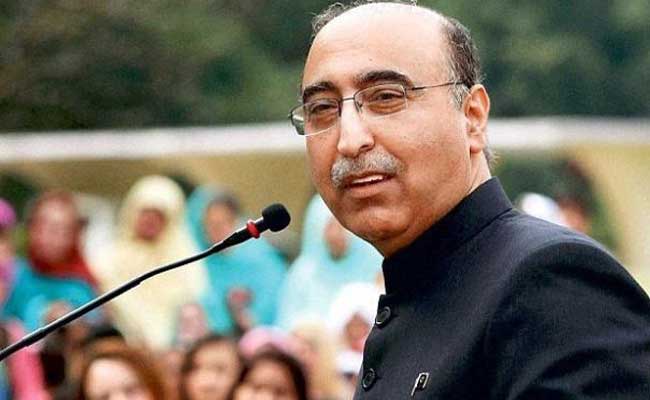 New Delhi:
Former Pakistan High Commissioner Abdul Basit on Wednesday thanked India as he bid adieu to the country after serving as envoy in New Delhi for four years.
"Goodbye India and thanks for everything," he tweeted. A spokesperson of the High Commission said that Mr Basit left Delhi late afternoon and has reached Pakistan.
Mr Basit was appointed as the High Commissioner to India in 2014. He will be succeeded by Sohail Mahmood, who is expected to take up his responsibilities around mid-August.
Recalling his stint in India, the High Commission's Spokesperson Khawaja Maaz said, "For me, personally, two of his qualities stood out, his composure and him not losing his nerves, even in the face of aggressive media."
"He is being remembered here for his warm personality. He always responded to people or mediapersons with a smile, even if they provoked him," he told PTI.
Khawaja Maaz said Mr Basit took back home "fond memories" of India and the friends he made in Delhi.
"In his farewell speech yesterday, he shared his experiences in India and also expressed hope that sometime in the future, he would get to visit this country again," he said.
"Basit
sahab
was not a typical foodie but loved good cooked mutton. He also had visited several restaurants in Delhi, from Karim's in Chandani Chowk to the plush ones in Connaught Place and Khan Market," he added.
After reaching Pakistan, Mr Basit tweeted, "Just landed at Lahore airport. Thanks fellow Pakistanis for your support and encouragement. I am indebted. Pakistan
zindabad
".
At a recent event here, in his capacity as the outgoing envoy, he had said that a dialogue between India and Pakistan was a "pre-requisite" and a "necessity" to mend relations between the neighbours, which might require "give and take" from both sides.
Mr Basit, who has also served as the Ambassador to Germany before taking up his assignment in New Delhi, was twice overlooked for the post of Pakistan's Foreign Secretary.