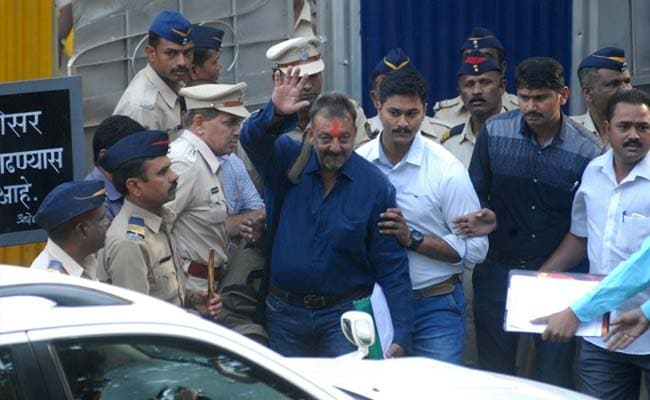 Highlights
DIG Prisons on Sanjay Dutt: Initially he refused to wear prison uniform
DIG: Dutt followed the same daily routine and drill as other prisoners
Sanjay Dutt spent 42 months at Pune's Yerwada prison under the Arms Act
Pune:
Sanjay Dutt walked out of jail today, eight months early, for good behaviour.
A jail official has revealed that the actor, convicted in the Mumbai blasts case, refused to wear the prison uniform when he was initially sent to the Arthur Road Jail in Mumbai before being moved to Pune's Yerwada prison.
"He was not willing to wear prison uniform during his initial stay at the Arthur road prison. He, however, complied after being told in stern words," said Deputy Inspector General, Prisons (jail administration) Swati Sathe.
Asked to describe Mr Dutt's routine at the Pune prison where he spent most of his five year sentence under the Arms Act, Ms Sathe said he followed the same drill meant for other prisoners.
"This meant getting up at 5.30 am, offering morning prayers, exercise, tea, breakfast, and then work cut out for the day. While other prisoners went to the work shed to undertake their prescribed work, Mr Dutt, assigned cane work and making of paper bags, did it in his own cell for security considerations," she added.
The officer said Mr Dutt entertained other prisoners by playing radio jockey in jail.
The 56-year-old actor served 42 months in Yerwada as a part of his five-year sentence in the bomb blasts case.
He had served 18 months in jail before. In May 2013 he surrendered to serve the rest of his sentence.