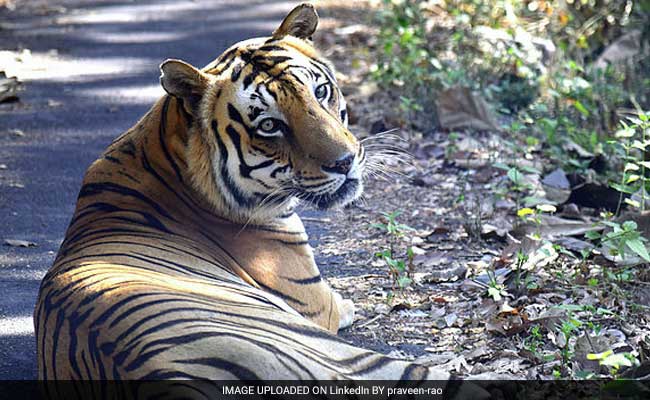 Kochi:
A global wildlife trade monitoring network's report has voiced concern over India's tiger poaching data management mechanism and said there was "disparity" between occurrences of 'seizure of tigers and tiger parts' in the country and recording of such incidents on official record.
Taking potshots at recording of such incidents on 'Tigernet'--the official database of the National Tiger Conservation Authority, a statutory body under the Ministry of Environment and Forests-- the report said, "the result of this may mean that there is some under-reporting on Tigernet".
India established 'Tigernet' in 2009 for recording data on tiger poaching and seizure.
Noting that India is the only tiger range country to have prioritised the management of data on tiger poaching and seizure, the report titled 'Reduced To Skin And Bones Re-Examined: Full Analysis', has lamented that there has been significant decline in the number of seizure of tigers and tiger parts being reported in India.
"The number of unverified reports in the media on the other hand, indicate that there are seizures not captured by Tigernet," it said.
The report released yesterday on the occasion of international conference on illegal wildlife trade being held in Hanoi, said "as a centralised data management system, Tigernet has the potential to be exemplary but there are concerns that the infrastructure may not be functioning as it should."
It said Tigernet, the first government-led central reporting mechanism for tiger mortality and seizure of tigers, is currently the benchmark for other countries to emulate to aid transparency on tiger crimes occurring within national jurisdictions.
In order for it to be used as a reliable, accurate and up-to-date platform, it is paramount that such information is complete and made available in a timely manner, and that it sets a good model for other Tiger range countries where such systems do not exist, said the report prepared by TRAFFIC-- a global wildlife trade monitoring network.
"Indeed, if Tigernet is perfected, it would serve as a practical and exemplary tool to push for other tiger range countries to mirror in order to achieve more accurate reporting where this currently does not exist," it added.
According to the report, India has recorded the highest number of seizure of tigers and parts among all 13 tiger range countries, accounting for 44 per cent.
(This story has not been edited by NDTV staff and is auto-generated from a syndicated feed.)