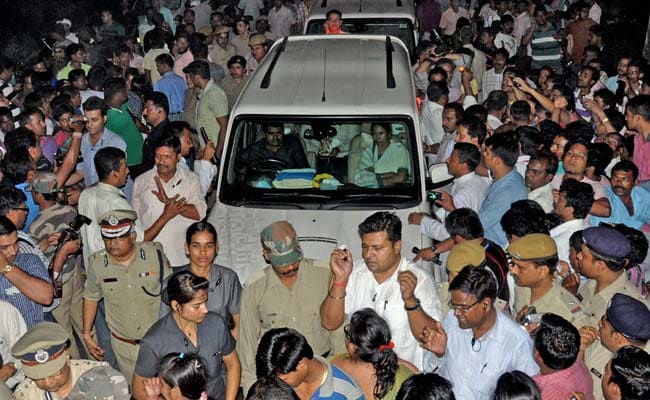 Kolkata:
The vice chairperson of the West Bengal Minorities Commission, Professor Maria Fernandes, visited Ranaghat on Tuesday where a convent school was ransacked, robbed and a 72-year-old nun raped last week, and said she suspected the assault was motivated by the issue of "ghar wapasi" or conversion.

"If it is only to do with robbing, there was less than a lakh, the sisters told me that though it was hyped about Rs 12 lakh or Rs 6 lakh. The sisters told me today it was less than a lakh," she said.

"Second when these guys came they tied all these sisters who were younger, they tied them all in a room. They did not know what was happening to an elderly sister who is a mother figure. At the same time these guys go to places of worship, ok, the chapel which is very important and they desecrate it. They throw all the Holy Communion, they break the statue. Why do they vandalise? Don't you think this is a part of the ghar wapasi story?" she asked.


Chief Minister Mamata Banerjee visited the area on Monday but faced anger of the locals who blocked her convoy. Ms Banerjee described it as political conspiracy by BJP and CPM, but the locals hit back.
"There was no politics. We wanted the chief minister to tell us what she was doing to catch the criminals. But she gave it political colour. We don't support any political party," said a former student of the convent school who now works in Dubai.
The police have not been able to arrest a single person and that, many say, is the real reason for the outrage.
The West Bengal government on its part says neighbouring states have been alerted; Ms Banerjee said the BSF too is on alert.
Government sources say the accused is believed to have fled to Bangladesh, a porous border, as it is only 35 km from Ranaghat.
On Wednesday, the top Catholic bishop in India, his Eminence Baselios Cardinal Cleemis, will visit Ranaghat. He is not the Vatican's representative but is the youngest member of the Vatican conclave that elects the Pope.