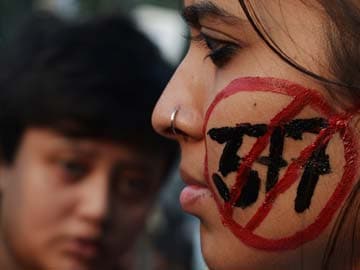 New Delhi:
The government is exploring all legal options including an ordinance to change a colonial era law banning gay sex that was restored by the Supreme Court yesterday.
"There are several options open to the government and we are considering all possible options but time is of the essence, we need to take quick action, firm action," Law Minister Kapil Sibal today said. "The archaic law should be changed, millions of people are affected and these people should not be exposed to 377."
The ordinance, or executive order, was also an option, indicated Finance Minister P Chidambaram.
The Supreme Court on Wednesday said Section 377 - a 19th century statute of the Indian Penal Code that bans sex "against the order of nature" - is constitutionally valid, sparking dismay in India and abroad. The Delhi high court had struck it down in 2009 but the Supreme Court bench said it is up to the government to change laws.
The Congress today slammed the verdict, taking an unusually bold stand ahead of the general election, due by May, in largely conservative India.
Congress president Sonia Gandhi said she hoped "Parliament will address the issue and uphold the Constitutional guarantee of life and liberty to all citizens." Rahul Gandhi commented, "I agree with the high court. These are matters of personal freedom. The country is known for freedom of expression."
In a tweet, the party's Sanjay Jha challenged the BJP, "Sonia Gandhi and the Congress party have spoken...What is the view of Narendra Modi and the BJP?"
Only one BJP leader, Piyush Goyal, came out against the verdict, tweeting, "There's nothing unnatural in these relationships and I hope the law is amended at the earliest."
Others in the BJP like Yogi Adityanath took the opposite view, like the Samajwadi Party, Trinamool Congress and the Janata Dal United who said homosexuality should not be decriminalised.