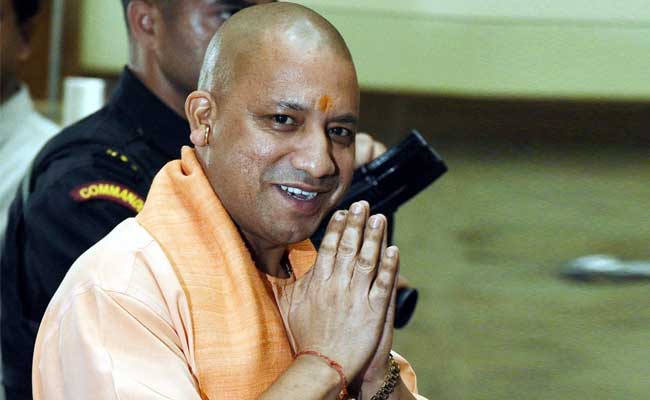 Gorakhpur:
Mere raising the slogan of "
gau mata ki jai
" will not do and people will have to step forward for the cause of cow protection, Uttar Pradesh Chief Minister Yogi Adityanath said here today.
The Chief Minister raised the issue while addressing a coordination meet of Rashtriya Swayamsevak Sangh (RSS) and Bharatiya Janata Party (BJP) and said that his government has taken tough steps against cow smugglers.
"Just by raising the slogan of
'gau mata ki jai'
, cows cannot be protected. You must also make honest efforts from your side for cow protection. Only then would cows survive," Yogi Adityanath said.
Defending his government's decision to cancel 15 public holidays in the name of great personalities, he said it will "raise the revenue by several crores, which will lead to development of the state".
"We have divided the great men into castes that has led do division of society and it is unfortunate," the Chief Minister said, adding that while holidays were declared, people were not informed about the contribution of these personalities.
"We will try to educate students about these personalities and inculcate in them the feeling of patriotism," he said.
Expressing unhappiness on the row over recitation of national song Vande Matram, the Chief Minister said, "Nowadays, the situation is that the national song is linked with communalism. Had it not been recited in schools, it would have become extinct today."
Justifying the closure of illegal slaughter houses in the state, the Chief Minister said that it would help increase the livestock population.
Praising Prime Minister Narendra Modi, Yogi Adityanath said India's influence has increased worldwide under his leadership.