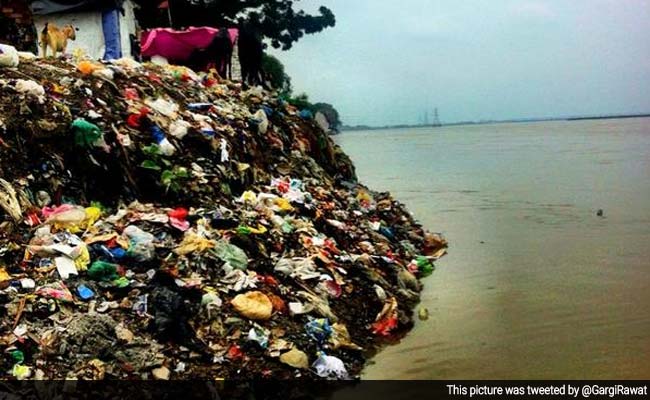 New Delhi:
The state of the river Ganga provoked a sharp rebuke from the Supreme Court today for the central and state pollution control boards. "Yours is a story of complete failure, frustration and disaster," said the court, asking the National Green Tribunal to start taking action against industrial pollution along the Ganga.
The judges tore into the pollution control boards for not taking action against over 200 polluting industries operating on the banks of India's holiest river.
The National Green Tribunal has been asked to submit a report to the court every six months.
In an earlier hearing, the court had said if the discharge of industrial pollutants into the river was stopped, 30 per cent of the Ganga would be clean. But pollution boards in the states the Ganga flows through were not stopping this because of deep-rooted corruption, the judges said, saying that "heads must roll" as those supposed to prevent pollution were not doing their job.
The Supreme Court has repeatedly expressed concern while hearing a petition on the cleaning of the Ganga filed in 1985.
The new government has billed the "Clean Ganga" mission as one of its top priorities and even has a separate ministry headed by Uma Bharati.
Prime Minister Narendra Modi, who is a Lok Sabha member from Varanasi based on the banks of the river, has pledged to clean the river and on his trip last month to the US, sought the help of NRIs.
The Centre drew the Supreme Court's criticism in the previous hearing for not articulating its vision for cleaning the river. "You are unable to tell us your vision stage-wise on cleaning the holy river Ganga and your ultimate aim," the court said, asking why the post of Central Pollution Control Board chairperson had been vacant for six months.
The court had suggested that the project needs "an expert with a vision" like E Sreedharan, the man who built India's metros, for the task. "We don't want to wait for another 29 years," the judges said.