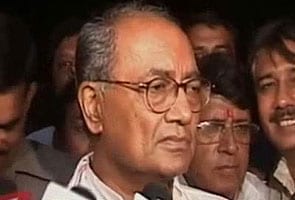 Dear Shri Arvind,
We first met during a seminar at Berkeley University in San Francisco and I was quite impressed by your commitment to the cause of RTI. You had worked quite closely with Ms. Aruna Roy, who was instrumental in fighting for the cause of RTI in India.
Though we lost touch, but I did follow what you had been doing.
We met again when you, along with Swami Agnivesh, approached me with a request to invite Congress President for a Conference on RTI. You were all praise for Mrs. Sonia Gandhi whose political will ensured RTI Act that became a reality in India. I am aware that how fiercely the Establishment opposed this Act, but she stood her ground and had it passed in the Parliament.
Then, you wanted to meet her and had requested me to propose your name for inclusion in the NAC. I did propose your name, but failed. She took Aruna Roy, who was your Guru.
A strong Lokpal was the next main item on the Agenda of Congress President. She had publicly declared her intent at the AICC Session at Burari in December 2010. She entrusted this task to NAC members Aruna Roy and Harshmandar and directed them to draft a strong Lokpal Bill.
I feel this was the time when you made up your mind to upstage NAC by bringing in Anna Hazare and force the Government to engage you in drafting the Lokpal Bill.
Your draft, if accepted in totality, would have made the Jan Lokpal as the most Powerful Man in our successful and functional Democracy, without being accountable to anyone.
You could have waited for the draft being prepared by your Guru Aruna Roy and then suggested amendments, which could have been discussed by all political parties to enable an acceptable draft to emerge and get adopted.
You are aware of the fractured structure of the Parliament and do realize that any legislation in this Parliament can be passed with a consensus only. But you forced Anna to take the route of "my way or the highway", and tried to steamroll the political process to meet only your own whims. When YP Singh (Retd IPS), your former colleague in civil society movement, called you a Hitler, I could see the streak in you.
My opinion about you of a well meaning crusader of public issues has now changed to a "self serving ambitious megalomaniac with scant regard for democracy".
You couldn't get along with Aruna Roy, who was your Guru in RTI movement. Then you parted ways with Kiran Bedi and now, also with Anna, whom you used as a front to give your ambitions a touch of respectability.
I am very happy you have chosen to form a political party and have decided to fight elections. In a Democracy, this is the only way to deliver in Public Life.
I have been in politics for more than 40 years, starting as a President of my small Municipality to becoming Chief Minister of then the largest State in India.
I have held positions where I could have made Billions, but have practiced Probity in my public life and therefore placed my list of assets and the assets of my Ministers every year on the table of the House in my tenure as Chief Minister of MP. Incidentally, the BJP Government, who succeeded me, discontinued this practice.
I have hauled all those who have made charges of corruption against me to the Court and they haven't been able to substantiate any charge against me in the Court.
Recently, I saw your interview in Economic Times about what would you like to do if you ever came to power. You listed following priorities - Decentralisation, Empowerment of the People, Gram Swarajya and Right to Recall.
Please ask your Gurus of Civil Society Anna Hazare, SC Behar and Dr. BD Sharma if I didn't do all that as Chief Minister of MP.
In fact, while doing all this, I was only following the core policy of Congress Party since the days of Mahatma Gandhi. Interestingly, you yourself had mentioned in your ET interview about the contribution of Sh. Rajeev Gandhi in strengthening and empowering the people of India through Panchayati Raj. Needless to mention that Universal Franchise, Freedom of Speech, Free Media, Secularism, Equality of all castes & creeds, Abolition of Untouchability, Panchayati Raj, Reservation to Women in Local Bodies, Right to Information Act have all been the ideas promoted and implemented by the Congress Party.
Therefore, my only advise to you as a senior politician is to "first practice, then preach".
Lately, I have been seeing you asking questions to people against whom you are making allegations. Therefore, I also have certain questions to ask to you. Would you answer them or dismiss them all in the manner my uncomfortable questionsto Sangh, Anna and Ramdev have been dismissed?
I would be sending the questions to you tomorrow.
Best wishes,
(DIGVIJAYA SINGH)