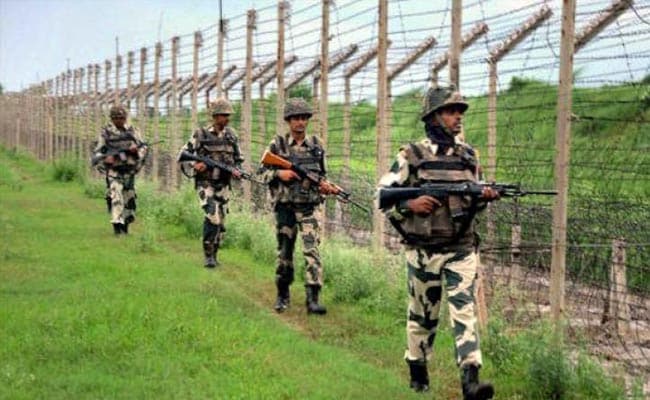 Highlights
India retaliated with massive fire assault today for soldier's beheading
Pak and Indian military commanders speak at Pak's request
Pak's top foreign policy official, Sartaj Aziz, confirms visit to India
New Delhi:
A day after India accused Pakistan of beheading a soldier in Kashmir and killing two others, top military commanders of both countries spoke at Pakistan's request.
From about 9 am to 4:30 pm on Wednesday, India unleashed a fierce fire assault across the Line of Control in retaliation for Tuesday's killings. Machine guns and 120 mm heavy mortars were used to target Pakistani army posts.
Pakistan then asked for an "unscheduled" conversation, said the army in a statement. India's military operations commander, Lt Gen Ranbir Singh spoke to his counterpart, Maj General Sahir Shamshad Mirza, who alleged that three of its personnel and nine civilians were killed in the firing by Indian troops.
Lt Gen Singh made it clear that only Pakistani posts which had opened fire on India were being targeted.
"Pak DGMO was exhorted to exercise strict control on their troops to refrain from any nefarious activities. This would lead to return of normalcy along Line of Control," the army statement said. India has accused Pakistani soldiers of providing cover to terrorists as they attempt to infiltrate India.
Talks are held every Tuesday between army officers of both sides, though not always at the senior-most level. Despite the simmering tension at the border, this exercise had remained intact.
Tuesday's beheading of Prabhu Singh in Machil in Kupwara, about 80 kilometres from Srinagar is the second mutilation of an Indian soldier in three weeks by Pakistani troops.
On Wednesday, India also received a confirmation that Sartaj Aziz, who functions as Pakistan's Foreign Minister, will attend a regional conference in Amritsar early next month.
Prime Minister Narendra Modi will address the Heart of Asia conference which focuses in improving security and furthering peace in Afghanistan,
"It's a good opportunity to defuse the tension," Mr Aziz, who is an adviser to Mr Sharif on foreign affairs, told a local television channel last week.
40 countries are to attend the conference on December 3 and 4, but the focus will be on India and Pakistan, whose relationship has plummeted to an extreme low in recent months with intense cross-border firing and heavy shelling occurring every day in Jammu and Kashmir.
In September, after an army camp in Uri in Kashmir was attacked, leaving 19 soldiers dead, India sent troops across the Line of Control or de facto border in Kashmir to target gathering areas for terrorists. Pakistan denies the cross-border raids or surgical strikes, but the ceasefire declared in 2003 in Jammu and Kashmir is now defunct for all practical purposes.
Read full text of India's statement: