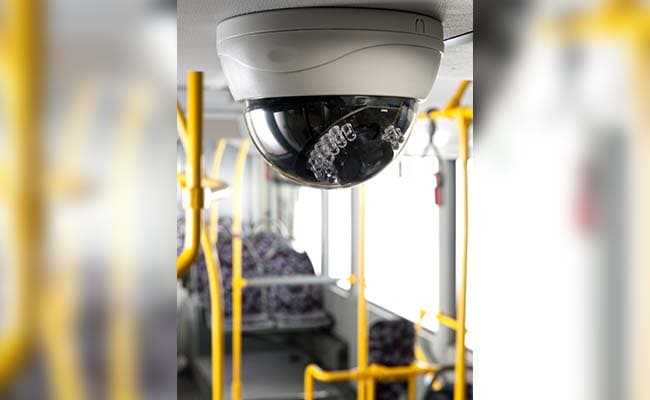 Highlights
New buses to come installed with devices, old ones to get them in phases
Centre run test project with emergency buttons in some buses in Rajasthan
Emergency button, CCTV for all vehicles with more than 23 passengers
New Delhi:
It will be mandatory for public transport buses to install emergency buttons, CCTV cameras and vehicle tracking devices to ensure safety of women commuters and the government will issue notification on these norms on June 2, Union Minister Nitin Gadkari said today. While new buses will have to come with already installed devices, old buses will get these in a phased manner.
"To ensure safety of women after the unfortunate Nirbhaya incident, we have decided to make it mandatory for public transport buses to install emergency panic buttons, CCTV cameras and GPS-enabled vehicle tracking devices," the Road Transport and Highways Minister said.
After launching a pilot project under which Rajasthan State Road Transport Corporation will run 10 luxury and 10 ordinary roadways buses fitted with emergency buttons and CCTV cameras, Mr Gadkari said that a notification to have such devices in all public transport buses across the country will be issued on June 2.
"We are looking at installation of panic buttons, CCTV cameras and other devices at the manufacturing stage itself," he said on the sidelines of the event.
Bulk purchase of such items will bring down the cost of the devices, he added.
The ministry had issued these draft rules earlier this month under the Motor Vehicles Act and had sought comments from stakeholders including vehicle manufacturers.
Under the proposed notification, transport vehicles with a seating capacity of over 23 passengers will mandatorily have CCTV cameras that will be connected to the global positioning system and will be monitored by the local police control room.
Mr Gadkari said that in case of any untoward event a woman passenger would be able to press the emergency button which in turn will transfer the information to the nearest local police station via the GPS.
Once the emergency signal is triggered, the CCTV cameras will start displaying live footage of the bus at the central control room. Besides, if a vehicle deviates from its prescribed route (monitored through the GPS devices), the system will start sending signals tracking its movement to the control room.