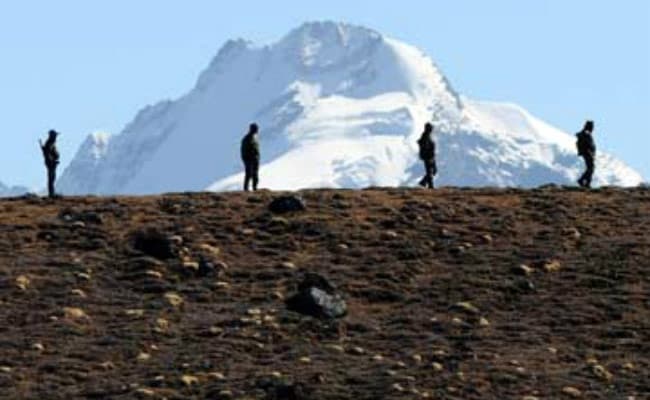 Highlights
US trying to interfere to benefit from Sikkim stand-off: Chinese media
Indian and Chinese soldiers locked in confrontation since June 16
US trying to gain strategic advantage by undermining Beijing: China media
New Delhi:
The
United States is bent on interfering and benefitting
from the border standoff between India and China at Sikkim, alleged a state-run paper in Beijing today, warning that "China won't give up safeguarding its territory because of US interference."
The Global Times is a nationalist tabloid and has been running near-daily editorials that accuse India of crossing the border at Sikkim on June 16 and "entering Chinese territory". India says its soldiers are positioned on land owned by Bhutan and that it cannot allow the construction of a road in the plateau - referred to as Donglang by China and Doklam by India - because Beijing is seeking to unilaterally alter the status quo at
the sensitive tri-junction
where the borders of Bhutan, China and India lie.
The Global Times' aggressive posturing has included a
reference yesterday to National Security Advisor Ajit Doval
as "a main schemer" in the current dispute. Mr Doval is scheduled to land in Beijing tomorrow for a meeting of top security officers from the bloc that makes up BRICS -Brazil, Russia, India, China and South Africa. His visit will not persuade China to drop its demand for Indian soldiers to be pulled back as a precondition for talks, the newspaper claimed.
Neither China nor India have rejected the possibility of a bilateral meeting between Mr Doval and his counterpart. "More than five weeks into the border standoff between China and India, some countries other than the two directly involved are trying to step in," said the Global Times about the US and Australia.
The article said neither India nor China favour a war, but referred to commentaries in the US media calling on Washington to support India to "deter and counter" China and rally the world against Beijing. It also took exception to
Australian Foreign Minister Julie Bishop
's call for resolving the Doklam issue peacefully, saying, "Bishop intends to blur the nature of the face-off and shows disguised support for India."
"There are certain forces in the West that are instigating a military clash between China and India, from which they can seek strategic benefits at no cost to themselves. Washington applied this scheme in the
South China Sea disputes
," it alleged. China claims nearly all of the strategically vital South China Sea. The Philippines, Vietnam, Malaysia and Brunei, as well as Taiwan, also claim parts of the sea. While the US is not a claimant, it has criticised what it as termed Chinese "militarisation" of the sea.