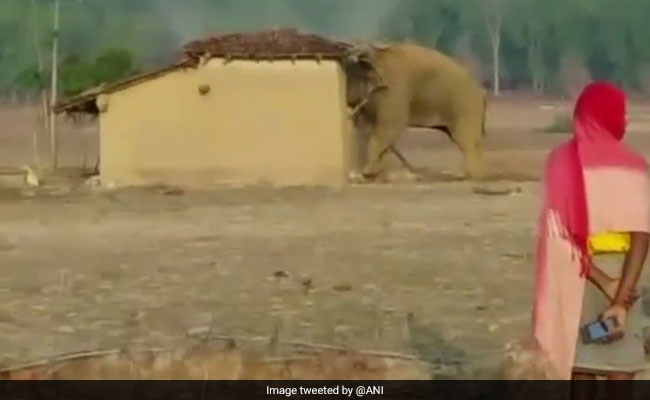 Four elephants were killed after a speeding train hit them near a level crossing in Bagadihi Forest Range area in Odisha's Jharsuguda district on Monday. The elephants were crossing the railway track, which is a designated elephant corridor, on the Howrah-Mumbai line, said Assistant Conservator of Forests PK Dhal.
The impact was so severe that the two tuskers and two female elephants were killed instantly Mr Dhal said. Forest officials have several times urged the railway authorities to ensure that trains slow down speed in the elephant corridors.
Odisha: 4 elephants killed after being hit by a goods train near Telidihi Village in Jharsuguda. pic.twitter.com/1nyQ2fPJzB

— ANI (@ANI) April 16, 2018
According to norms, drivers must limit the speed of trains to 30 km/ph while passing through elephant corridors and constantly blow horns to alert the animals crossing railway tracks.
Elephants being hit by trains are a regular feature in Assam as well. In February, four elephants were killed after a speeding train hit them in Assam's Nagaon district as the Guwahati-Silchar passenger train was crossing the Hawaipur Railway Station.
Man-animal conflict
is on the rise in Chhattisgarh, Odisha and Jharkhand - the three states - which are home to over 10 per cent of the country's elephant population.
Early today, a herd of
elephants destroyed a house
in Chhattisgarh's Surajpur village, causing a loss of Rs 70, 000 to the villager according to news agency ANI. The forest department of the state has offered compensation of Rs 50, 000 to the villager in Surajpur, which is witnessing the wrath of the gentle giants since the beginning of summers.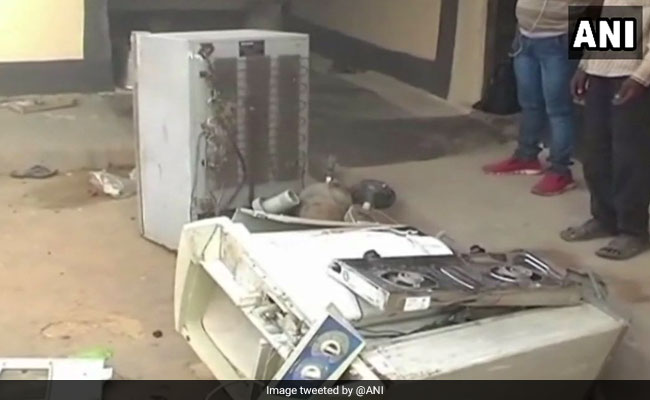 On April 1, a 50-year-old man was trampled to death by a herd of wild elephants in the forested area of Surajpur district, a state government official told news agency PTI.
The victim, identified as Dasrath, from Bojha village, came face-to-face with the elephants on Khadgawa -Songara road, officer of Pratappur forest circle, Prabhakar Khalko said. Elephants attacked him when he was apparently trying to pick mahua fruits in the forests. The mahua fruits are a favourite of the elephants.
There have been reports of a group of around 60 elephants moving in the area since the beginning of April, forest department officials said, and villagers have been advised to stay alert.
Several incidents of human-elephant conflict have been reported in the recent past from the thick forested northern Chhattisgarh, particularly the districts of Surguja, Surajpur, Korba, Raigarh, Jashpur and Balrampur.
In Jharkhand, forest department officials, in early April warned villagers of the presence of a herd of 18 elephants in Dhanbad district. In order to alert the villagers, the state's forest department reportedly tied up with FM radio channel and aired elephant bulletins, to give the villagers a real time location of elephants' movement.