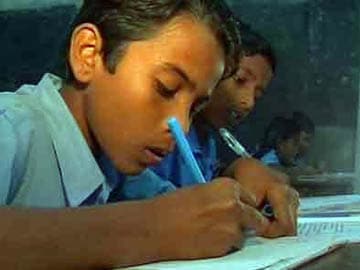 New Delhi:
Even though India has achieved almost 100 percent access to school for its children at the primary level, it has a high 40 per cent drop-out rate at the elementary level, according to a new study released in Delhi on Wednesday.
The country has failed to meet the target set in the 11th five year plan that is reduction in drop-out rates from 50 percent to 20 percent at the elementary level, the study by non-governmental organisation Chief Rights and You (CRY) said.
Besides, the quality of education continues to remain a matter of concern, both in terms of infrastructure as well as teaching and learning outcomes.
On the health front, improper allocation of resources has resulted in poor implementation of National Rural Health Mission (NRHM).
Anaemia among children between six to 59 months old stands at 70 percent, and among adolescent girls, it is significantly higher at 56 percent when compared to adolescent boys at 30 percent, the study said.
The study goes on to say that for majority of the population, accessing quality primary health care at an affordable rate is a distant dream.
Official data shows an increase by 24 percent to 33,098 reported cases in 2011 as against 26,694 cases in 2010. Of this 43 percent of cases were related to kidnapping and abduction, it said.