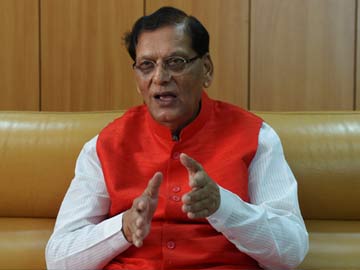 New Delhi:
Surrounded by latrines and soap dispensers, Bindeshwar Pathak has spent four decades working to improve sanitation in a country where half of the population relieve themselves in the open air. His charity, Sulabh International, has developed cheap, eco-friendly toilets.
Inspired by Mahatma Gandhi, a champion of cleanliness, Mr Patha, 71, is enthused by Prime Minister Narendra Modi's new initiative to make India free of open defecation by 2019.
"India has the technology and the methodology. What we lack is infrastructure," Mr Pathak said "We also need funds to the tune of $42.3 billion (2.6 lakh crore ) considering each toilet will cost about $320 (Rs 20,000) ," he said, making quick calculations on a piece of paper.
The PM today launched a national cleanliness drive, after pledging in August to ensure all households have toilets in the next five years.
Top ministers and government officials were all ordered to report to work today- a national holiday for Mahatma Gandhi's birth anniversary, to clean up government buildings, many of which stink of stale urine and are littered with rubbish and spit.
Sulabh International has already constructed 1.3 million toilets for households using cheap, two-pit technology.
When one pit is filled, it is covered, and the other pit is used. Within two years, the waste in the covered pit dries up, ridding itself of pathogens and ready for use as fertiliser.
Such toilets use less than a gallon of water per flush compared to 2.6 gallons (10 litres) for conventional latrines and do not require attachment to underground sewer lines, which are nonexistent in most villages.
Mr Pathak's charity has also harnessed "bio-gas' produced from human waste which is used to generate electricity to power the charity's offices. The gas has also been bottled for use as fuel for cooking.