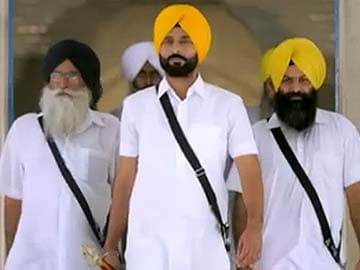 New Delhi:
A Punjabi film on the assassination of former Indian prime minister Indira Gandhi is scheduled for release on Friday, but the Home Ministry wants clearances for the movie to be reviewed partly because of allegations that its makers paid bribes to the film censorship board to get screening permission.
Rakesh Kumar, the chief executive of the censorship board, was arrested on Monday in Mumbai on charges of charging film-makers to give them clearances.
Kaum De Heere
, or "Diamonds Of The Community" tells the story of Mrs Gandhi's Sikh bodyguards who shot her in 1984 in revenge for Operation Bluestar which saw soldiers entering the Golden Temple, Sikhism's most holy shrine, to flush out militants holed up there. (
Indira Gandhi Killers Are 'Diamonds of Punjab' In Film That Has Sparked Protests
)
The youth wing of the Congress party, which is today headed by Mrs Gandhi's daughter-in-law Sonia, has written to Prime Minister Narendra Modi, saying the film portrays the two bodyguards as heroes. "I wrote to the prime minister to stop the release of the film," said Vikramjit Chaudhary, a Congress leader.
Punjab leaders from the PM's party, the BJP, have also warned that the film could endanger public peace in the state.
A Ministry of Information and Broadcasting official told news agency AFP on Thursday that it has not yet decided whether to allow the film's release on Friday because of the controversy.
After Mrs Gandhi was assassinated, thousands of Sikhs were killed in the capital in revenge riots.
One of Mrs Gandhi's bodyguards, Beant Singh, was killed by the police shortly after the murder, while the other, Satwant Singh, was later hanged.
Director Ravinder Ravi has defended his film, saying it has "no heroes or villains."