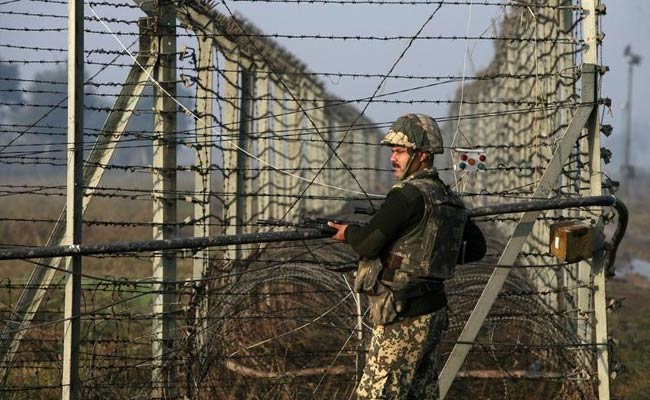 New Delhi:
The government has floodlit 647 kilometres of the border with Pakistan and Bangladesh to prevent terrorists and immigrants from infiltrating into Indian territory. The floodlighting of the 647-km-long stretches of the two international borders was completed in the last one year, a Home Ministry official said.
It will help border-guarding forces keep strict vigil in the forward areas and check infiltration attempts by terrorists and illegal immigrants. Projects worth Rs 5,188 crore were sanctioned by the central government in the last three years of which Rs 2,138 crore has been released for the Indo-Bangladesh and Indo-Pakistan border projects.
These include erecting a fence in a 200-km area, constructing 430-km-long border roads, 110 composite border outposts and floodlighting the 647-km-long areas.
"A major push has been given by the government to border infrastructure and developmental works," the official said.
The total length of the Indo-Pakistan border is 3,323 km, including the Line of Control and the Actual Ground Position Line, while the Indo-Bangladesh border is 4,096 km long. The India-China border is 3,488 km long.
As regards to the India-China border, out of 27 border roads sanctioned in 2008, the construction of first eight roads was completed during 2014-16, while another nine roads are due to be completed by the end of the year.
The Home Ministry has also undertaken a new initiative for creation of model villages in border areas. More than Rs 92 crore has been released to seven states for development of 41 model villages, including 24 in Jammu and Kashmir.
To facilitate the border trade and passenger movement at land border crossings, the government has been promoting the setting up Integrated Check Posts (ICPs). The ICP at Raxaul (Indo-Nepal border) was operationalised in June 2016 and at Jogbani in November.
While the cargo terminal at the ICP, Petrapole (Indo-Bangladesh border) was inaugurated by the prime ministers of India and Bangladesh in July last year, the foundation stone for an ICP at Dawki in Meghalaya (Indo-Bangladesh border) was laid in January 2017.