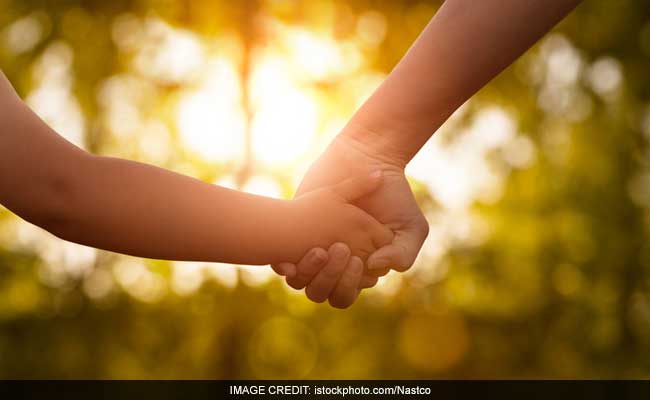 New Delhi:
Yamini and her husband Bhanu Bhandari and single mother Charu Lata Sharma have just become parents. Yet, they can't name their children or have their names on birth certificates, school papers, doctor's records or any official document.
For all purposes, the Bhandaris are the parents of four-year-old Pari, who came to their house on June 24. So is Charu, who is the foster parent of six-year-old Chandni who arrived at her house on January 24.
The two children are among the first ones to be fostered after the passage of The Model Guidelines for Foster Care, 2016, by the Women and Child Development Ministry and will be with their foster parents till they get reunited with their family or are adopted.
However, these parents also have the option of adopting the girls after a period of five years of fostering them. Both Pari and Chandni were born to mentally unstable mothers who reside in homes for the mentally ill in Udaipur. Both were in orphanages till these foster parents came along and decided to take them home.
"She calls me mumma and my husband, Papa. I am happy for now but scared of the future. I have to wait for five years so that she can be mine completely," Yamini, who has already bought Pari a new bicycle and heaps of clothes, told PTI over phone from Udaipur.
"Our priority is to give her a good education and to keep her healthy," says Yamini, 43, who has to renew her foster care application every six months.
For 50-year-old Charu, who already has a 10-year-old girl through adoption, fostering was a way of taking out a child from an orphanage and giving her a home.
"I wanted to give a child who could have spent all her adult life in an institute, a home. She is God's gift and I am sure, after five years, she will be mine," says Charu, who works with national carrier Air India.
She says lack of legal rights has been an impediment for her to open a bank account for her child and also to avail AI benefits for family members for Chandni.
The catch under the foster care guidelines is that the child will continue to have the name given to her by the orphanage and the adoption agency will remain its legal guardian.
However, the cost of rearing the child, his educational as well as medical expenses are borne by the foster parents. "She is very excited about the fact that she is getting new things every day. We have a big family and she has three aunts and her grandparents and uncle who are showering her with gifts," says Yamini.
Pari, however, misses the orphanage, especially her caretaker, Babu.
She has named a toy in her new house after her caretaker and often calls her mumma 'didi' by mistake. However, it is her foster mother that she clings too when she is hurt, says the doting mother.
Foster carers often struggle with the temporary nature of foster care though many admit that their goal is to change a child's life and the hurt of losing that child is less than that of keeping him or her safe.
Dr Shilpa Mehta, president of Foster Care Society, a non- profit which works to promote foster care across the country, says parents willing to do so much for a child without any rights over her are rare, but are the need of the hour for such children.
"Most of these kids are children of parents who are not stable enough to give their consent for adoption. As a result, they cannot be legally given up for adoption and would have remained in orphanages.
"This is where foster care comes in - taking the child out of institutions and putting them with families that will love them," says Dr Mehta, who along with her team has four more such parents lined up to foster more such children.