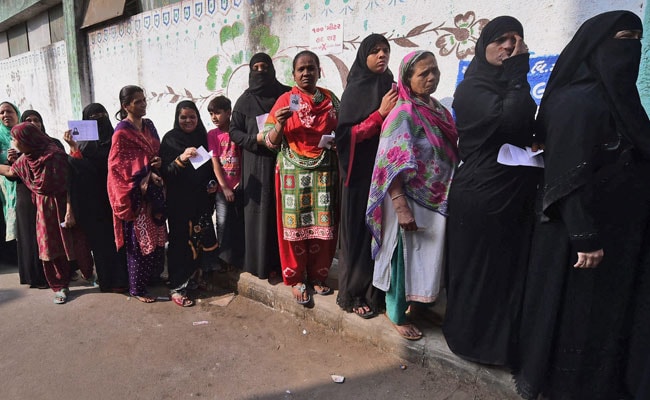 New Delhi:
In the first phase of Chhattisgarh elections, there are more number of women voters this time than men. Out of the total electorate, a little over 51 per cent are women, while 48.97 per cent are men.
Chhattisgarh has a total of 90 assembly seats and in the first phase polling will be held for 18 seats on Monday. Of the seats going polls, 12 are in Bastar and six in Rajnandgaon district.
Total 31,80,014 people are eligible to vote for Monday's elections and of them, 16,22,492 are women, while 15,57,435 are men. Among the voters, there are 87 people who have listed their gender as "others".
A total of 190 candidates, including Chief Minister Raman Singh from Rajnandgaon, are contesting in this phase. The BJP had lost 12 of these 18 seats in the 2013 polls.
Elections for the remaining 72 seats will will be held on November 20. Votes will be counted on December 11.
The Naxalites have called for a boycott of polls in the state and have executed half a dozen attacks in last 15 days, three of them major ones which left 13 people dead including a cameraperson of national broadcaster Doordarshan who was covering the election campaign.