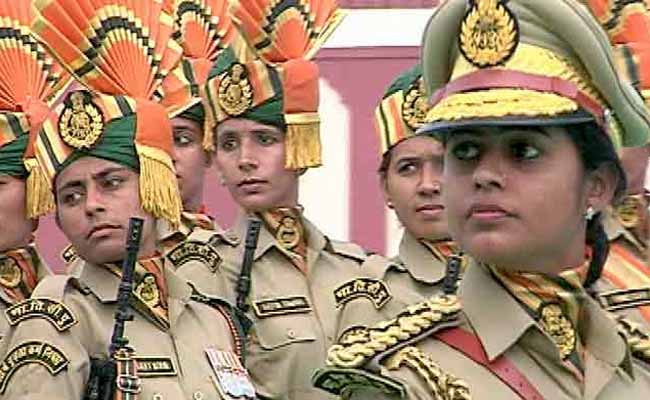 Panchkula, Haryana:
A freshly-trained contingent of 500 women personnel will become the first 'mahila' squad to be deployed in high-altitude posts along the India-China border.
The squad was commissioned into the Indo-Tibetan Border Police (ITBP) today in Panchkula.
The women, in the rank of constable, were inducted in the border-guarding force after 44-weeks of training in battle craft and mountain survival and will now be sent to frontier areas for final acclimatisation before being deployed at ITBP posts along the 3,488-km Sino-India Line of Actual Control (LAC).
These 'mahila' contingents are expected to be posted by March this year at about 20 forward locations of the ITBP situated at heights of between 8,000-14,000 feet, including at the 'Mana pass' border post, the last village on the Indian side in Uttarakhand.
ITBP Director General Krishna Chaudhary, after reviewing the 'passing out parade' of the new personnel, asked them to exhibit the best skills that they have learnt during training to discharge their duties in some of the most difficult locations in the Himalayan ranges.
"You will be further trained in field training and high-altitude acclimatisation before your final deployment. I am sure you will do the country and the force proud," the Director General said after taking the salute at the Basic Training Centre (BTC) of the force at Bhanu.
This is the first time that India is deploying women troops right at the front, one which is considered to be the most arduous and tricky given the harsh climatic conditions and extreme mountainous terrain along the India-China border.
ITBP, raised in the aftermath of the 1962 Chinese aggression, has also begun creating logistical and residential facilities for its women personnel at these posts and it is expected to be completed by early March.
The force plans to have women personnel make up at least 40 per cent of its strength at these forward posts.