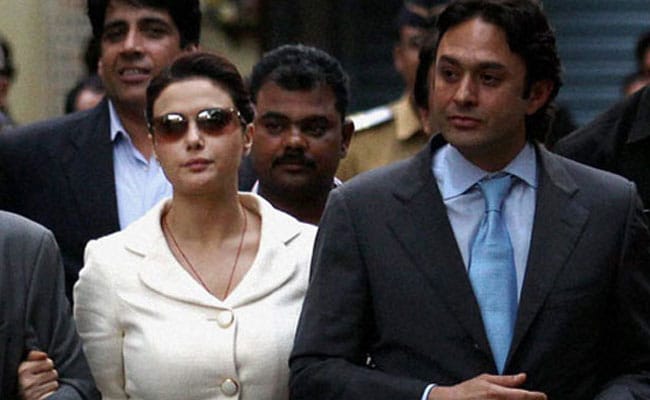 Mumbai:
The Bombay High Court on Monday suggested actor Preity Zinta and industrialist Ness Wadia consider "finishing off" a 2014 case lodged against him by the actress for allegedly outraging her modesty.
A division bench of Justices Ranjit More and Bharti Dangre was hearing a petition filed by Wadia seeking to quash the case.
Preity Zinta's advocate told the court that the actor is willing to settle the matter if Ness Wadia is ready to apologise. The lawyer said they were not insisting on a written apology.
Ness Wadia's counsel Abad Ponda, however, said the industrialist was not ready to apologise.
"We want to bury the hatchet, but my client (Ness Wadia) is not ready to apologise. The complainant (Preity Zinta) wants to extract an apology and get media attention," he told the High Court.
The bench then suggested the parties settle the matter.
"Just finish it off now," Justice More said while directing both Ness Wadia and Preity Zinta to appear before the court on October 9.
He said the matter would be heard in chamber on the next date.
The alleged incident had taken place at the Wankhede Stadium on May 30, 2014, during an Indian Premier League (IPL) match. Preity Zinta and Ness Wadia are co-owners of the Kings XI Punjab IPL team.
According to the complaint, Ness Wadia was allegedly abusing the team staff over ticket distribution when Preity Zinta asked him to calm down as their team was winning.
He, however, abused and molested her by grabbing her arm, the actor had alleged.
Preity Zinta had lodged an FIR against Ness Wadia on June 13, 2014, under IPC sections 354 (assault or criminal force to woman with intent to outrage her modesty), 504 (intentional insult),506 (criminal intimidation) and 509 (using word, gesture or act intended to insult the modesty of a woman).
In February this year, police had filed a charge sheet in the case against Ness Wadia.
Later, the industrialist approached the high court seeking to quash the case.
In his petition, Ness Wadia claimed the case arose out of "personal vengeance" and that the incident was merely a "misunderstanding".