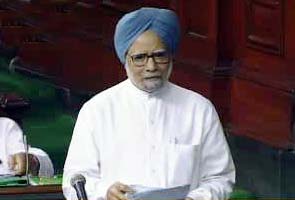 New Delhi:
The 15th meeting of the National Integration Council (NIC) will be held in Delhi today to discuss measures to curb communalism and radicalisation of the youth in the name of religion and caste.
According to an official spokesman, the agenda for the meeting includes "measures to curb communalism and communal violence and approach to the Communal Violence Bill".
Prime Minister Manmohan Singh will chair the meeting.
It will also dicuss measures to promote communal harmony, eliminate discrimination especially against minorities and scheduled tribes, ways in which the state and police should handle civil disturbances and "how to curb radicalization of youth in the name of religion and caste".
The last meeting of the NIC was held here Oct 13, 2008.
NIC is headed by prime minister and includes union ministers, leaders of opposition in the Lok Sabha and in the Rajya Sabha, chief ministers of all the states and union territories which have legislatures, leaders of national political parties and regional political parties, chairpersons of national commissions, eminent public figures and representatives from business, media and women.