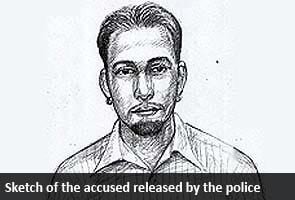 Vasco, Goa:
The father of a seven-year-old girl who was raped inside her school toilet in Goa's Vasco town has threatened to go on an indefinite hunger strike if the suspect is not arrested in the next seven days.
The girl was assaulted on January 14, but the police have been unable to find the attacker. The girl's father said he is frustrated that the investigation was going nowhere even three weeks later.
"The Goa chief minister promised action within a week. If the culprit is not arrested in the next seven days, I will go on an indefinite hunger strike in front of the school gate," he told NDTV.
"The suspect is still at large. I fear he might attack my family," he said.
The girl yesterday gave a statement to the police that the man who raped her had identified himself as "Monty", and that she had seen him in the school earlier.
The case has evoked much anger against the school, with parents of many students joining the street protests. The headmistress was arrested for negligence and destruction of evidence and released on bail.
Chief Minister Manohar Parrikar told the state assembly last month that the headmistress directed a teacher to clean up the girl after her rape. He said investigators had found that the suspect used to loiter around in the school despite warnings by the school authorities.