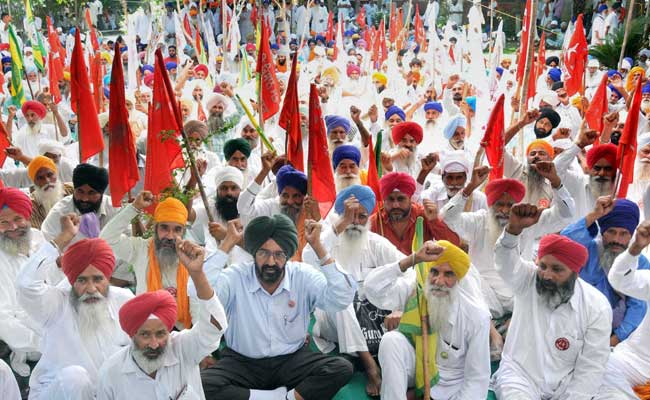 CHANDIGARH:
Train traffic remained affected in Punjab for fourth day today as thousands of farmers seeking higher compensation for crops damaged in Whitefly attack continued their stir.
As many as 76 trains have been affected of which 44 have been diverted while 32 have been cancelled.
Samjhauta Express, the train to Pakistan, is among the trains that have been cancelled due to the protests.
Union Ministry of Agriculture has asked for a report on the fake pesticides supplied to cotton farmers. The state government has issued directive to deputy commissioners in the districts to compile the list of the distressed farmers who have committed suicide.
Ministry of External Affairs has requested the Railways to resolve the situation at the earliest.
Railways have re-routed, re-scheduled and diverted a number of trains bound for various destinations in the north, south, west and east in the wake of some technical work on railway track at Asaoti near Delhi, officials said.
Railways have already asked Punjab government to prevent protesting farmers from disrupting rail services, saying passengers had to face harrowing time because of such protests.
Meanwhile, after media reports in Pakistan claimed that India has discontinued Samjhauta Express train, Indian authorities cleared the air stating that the train service has not been stopped and the train had to be cancelled due to the farmers' protests.