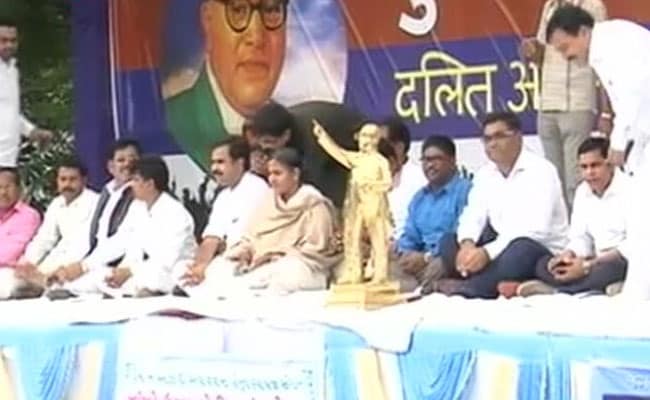 Ahmedabad:
Family members of three Dalit boys who died in a controversial police firing in 2012, have demanded that the case be handed over to the Central Bureau of Investigation (CBI) as they have lost faith in the police.
The family, which has been demanding justice for the boys, reiterated this after the Gujarat government ordered constitution of a Special Investigation Team (SIT) to look into the case.
They had staged demonstrations at the Gh-3 circle in Gandhinagar, under the banner of the Gujarat Anusuchit Jati Atyachar Sangharsh Samiti, though the government appointed the SIT on Saturday evening. The family has threatened to stage demonstrations again on August 30 if the case was not handed over to the CBI.
Three dalit boys -- Pankaj Sumra, 16, Mehul Rathod, 17, and Prakash Parmar, 26 -- were killed during police firing at a clash between Dalit and Bhadwad communities in Thangadh, Surendranagar district, in September 2012. Investigations had later revealed that the police even used AK-47 rifles on the victims.
Mehul's father Valji Rathod, his wife Chandrikaben and daughter Parul, along with Prakash's mother Manjuben and his wife Geetaben have begun their fast for justice at Gh-3 circle at Gandhinagar.
Addressing the gathering, Mr Rathod said: "We have no trust in Gujarat Police as they were involved in the firing. The government should hand over the probe to CBI if they really want to conduct a fair investigation."
"I will again sit on a dharna from August 30 if our demand is not considered," added Mr Rathod.
The state government on Saturday formed the SIT comprising Rajkot city Police Commissioner Anupamsinh Gehlot, Surat city DCP Parikshita Rathod and Porbandar SP Tarunkumar Duggal to probe the case.