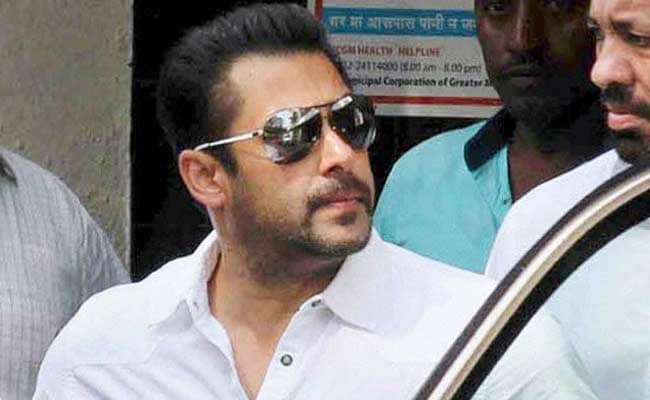 Highlights
Top court was hearing petition challenging Salman Khan's acquittal
Last year he was acquitted in the 2002 hit-and-run case that killed a man
Cops told my driver they were under pressure to arrest me,alleges Mr Khan
New Delhi:
Asking the Supreme Court to dismiss the Maharashtra government's petition challenging his acquittal in the 2002 hit-and-run case in which one person died, actor Salman Khan today said the police are trying to falsely implicate him in the case.
In his response submitted to the top court, the actor said that he wasn't driving the car, wasn't drunk at the time of the accident and claimed his driver Ashok Singh was at the wheel.
The actor also said that Ashok Singh had called the police control room after the accident and even went to the police station to record his statement, alleging that the police refused to record it saying they were under pressure to arrest the actor.
Salman Khan said there were two other people in the car besides his bodyguard Ravindra Patil and himself - his driver Ashok Singh and singer Kamaal Khan, whose testimony was never recorded by the police. Salman Khan has alleged that even when the case came to the Bombay High Court, the prosecution falsely claimed that Kamaal Khan did not respond to the summons. The actor said the summons were issued on a wrong address.
In May last year, a trial court had ruled that the actor was guilty of running over a man sleeping on the pavement outside a bakery in Mumbai after a night out drinking on September 28, 2002. The Bombay High Court cancelled the order and Mr Khan's five-year jail sentence, saying that the prosecution had failed to establish beyond doubt that the actor was driving and was drunk at the time of the accident.
The court also discredited the testimony of Ravindra Patil, who had said that the Mr Khan was driving drunk and had ignored his repeated warnings. Mr Patil died of tuberculosis in 2007.