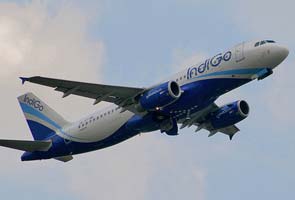 New Delhi:
Indigo Airline's woman pilot Parminder Kaur Gulati, arrested for securing commercial flying licence on the basis of forged mark sheets, was granted bail today by a Delhi court.
Additional Chief Metropolitan Magistrate Rakesh Pandit granted bail to Gulati saying there is "zero possibility" now of risking the lives of innocent passengers as she cannot fly an aircraft again.
"The nature of the offence is such that even if the accused desires, she cannot repeat it. As she cannot be permitted to fly the aircraft again without having license and due to that reason, there is zero possibility of risking the lives of innocent passengers," the court said, granting her bail on a personal bond of Rs 50,000 with one surety of the same amount.
Advocate Vijay Aggarwal, appearing for Gualti, told the court that her client had already suffered the consequences of the alleged crime and she is entitled to bail as she is an estranged woman having a 7-year-old child.
The bail plea was opposed by the Additional Public Prosecutor on the ground that she had tried to obtain the license from Directorate General of Civil Aviation on fake documents.
The court, however, took into account the fact that Gulati had already suffered the "social consequence" and had to look after her minor child.